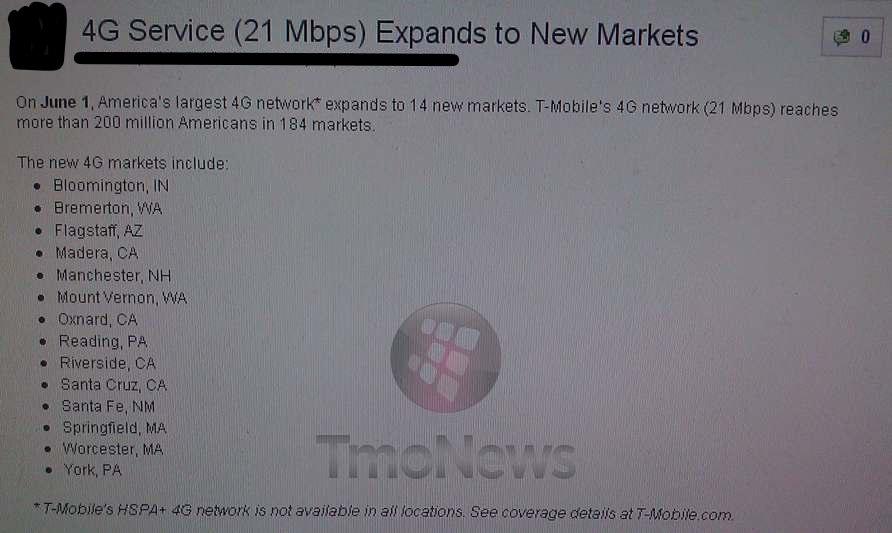 Tucked inside last night's HTC Sensation 4G launch press release was the expansion of T-Mobile's 4G network to 14 new cities beginning June 1st. Residents of the following cities should begin to see increased network speeds on their 4G devices starting today!
Bloomington, Indiana
Bremerton and Mount Vernon, Washington
Flagstaff, Arizona
Santa Fe, New Mexico
Madera, Oxnard, Riverside and Santa Cruz, California
Manchester, New Hampshire
Reading and York, Pennsylvania
Springfield and Worcester, Massachusetts
The full list of 4G markets available from T-Mobile can be found here.