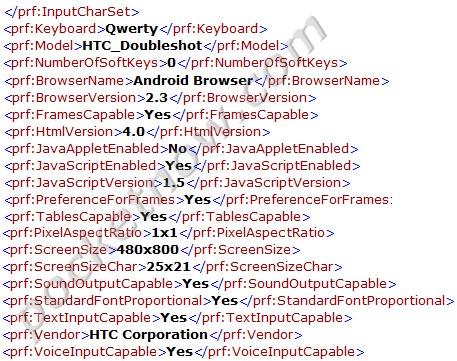 Update: Nick from HTCSource just made an interesting observation whereas the original myTouch Slide has a 600MHz processor and the "Double"Shot is alleged to have a 1.2 GHz processor. That would be "double." Coincidence?
For those of you who like to follow device releases by codename, the DoubleShot may be next great QWERTY slider for T-Mobile. When we first broke the news of the DoubleShot codename we were admittedly in the dark as to what kind of a device it might be. Well thanks to the user agent profile uncovered by the folks at Pocketnow we can confidently say its an Android QWERTY slider. Our first guess and we emphasize guess is that this may be the long rumored myTouch 4G sliding keyboard edition.
Along with the discovery of the QWERTY keyboard the user agent profile tells us the DoubleShot will come with a 1.2 GHz processor, 800×480 screen and a 6+ megapixel camera with HDR capabilities.
Our best rumors indicate the DoubleShot will come in two colors and hit sometime in early July.