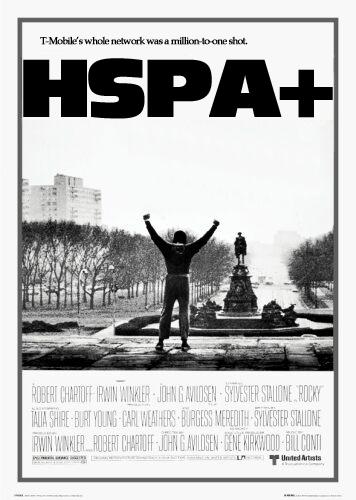 It has been said before, and it will be said again, T-Mobile's HSPA+ network is fast, very fast.  HSPA+ is now available in Philadelphia, New York, New Jersey and suburban Washington DC, with more markets (LA for instance) going live soon. T-mobile is currently focused on delivering this network to 185 million people by the end of the year.  What's great about this HSPA+ network?  Simple.  It offers the speeds available from other networks 4G networks without the need to upgrade equipment. Twelve of T-Mobile's phones can take advantage of these super fast speeds, with the Garminfone and MyTouch 3G Slide being added to that list soon.  Why is that important today?  Well, Verizon decided to show off their LTE network today, and those speeds look similar to those offered by our trusty Magenta's HSPA+ network.  Let's Go T-Mo (I assume you know the chant).  Full release after the break and leave your thoughts in the comments!
___________________________________________________________________________________________________________________________________________________________
T-Mobile is focused on the aggressive rollout of our high speed (HSPA+) network – delivering blazing fast speeds on existing smartphones and devices customers are using today. T-Mobile currently offers more than a dozen devices that can benefit from faster speeds on HSPA+, with two more becoming available next month – the Garminfone™ and T-Mobile® myTouch 3G Slide™.  In fact, the majority of smartphones T-Mobile customers are using today are automatically getting faster without having to upgrade or spend more money.
T-Mobile currently offers HSPA+ in Philadelphia, New York, New Jersey and suburban Washington DC, with several more markets, including Los Angeles, expected to go live very soon. And looking forward, T-Mobile plans to cover more than 100 major metropolitan areas and 185 million people by the end of the year with HSPA+. With a rapidly expanding footprint, HSPA+ makes it easy for customers to enjoy today's 4G speeds* on existing broadband devices including the webConnect Rocket™ Laptop Stick and enjoy much faster speeds on their smartphones – from searching the Web to watching videos or downloading the latest applications.