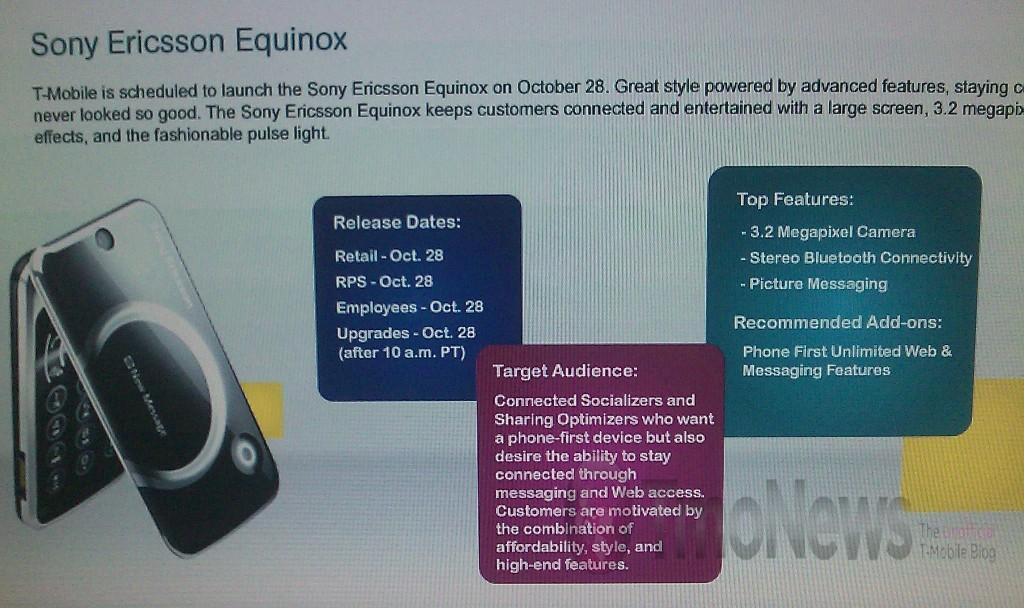 Specs: 3.2 Megapixel camera, Stereo Bluetooth, Pulsating colors coordinated with caller ID …currently we don't know much else other than the standard set of features. We expect they will fall in line with the T707.
Release Date: Releasing October 28th 2009 Now Available
Price: $49.99 with new 2-year contract
Notes: We believe this to be the replacement of the Tm506, one of the Sony's less than memorable devices in recent memory. While still a reliable device and with a usually better than average camera function this will be a great little pick up for the user who doesn't need bells and whistles.
All posts tagged Sony Ericsson Equinox