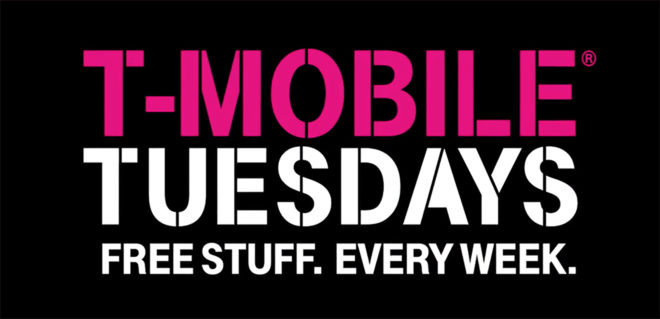 It looks like the addition of free tacos from Taco Bell helped make last week's T-Mobile Tuesday a big one.
T-Mobile says that last Tuesday was the biggest one in T-Mobile Tuesdays history. The T-Mobile Tuesdays app hit the number one spot in the Lifestyle categories of the App Store and Play Store, and T-Mo customers redeemed more deals than any previous Tuesday, beating the old record by nearly one million offers claimed. Taco Bell also said that it had its highest hourly and daily digital transactions to date.
Since the launch of T-Mobile Tuesdays, customers have redeemed 50 million food deals, 38 million entertainment offers, and 20 million transportation deals.
T-Mobile also announced today that it's sponsoring Ariana Grande's Sweetener tour in the U.S. As part of this partnership, T-Mo customers will be able to get "exclusive stage-front tickets" to Ariana Grande concerts. The tickets will be available 30 days before each show, starting with shows in Albany, NY and Boston, MA. If you're interested, you'll want to visit T-Mobile.com/music on February 19.
T-Mobile Tuesdays originally launched in June 2016 as part of T-Mo's Un-carrier 11 announcement. The promotion had a rough start, with server issues causing problems for T-Mobile customers trying to claim their gifts and Domino's quickly ending its T-Mobile Tuesdays participation due to overwhelming demand. More recently, T-Mobile Tuesdays has been giving away T-Mo-branded swag and is now partnering with Taco Bell to offer a free taco for each customer every week.
Today's T-Mobile Tuesday gifts include a free Taco Bell taco, a pizza deal from Pizza Hut, $0.10 off a gallon of gas from Shell, and a $4 ticket to see the new movie Alita: Battle Angel.
Which T-Mobile Tuesdays deal has been your favorite so far? What do you think would make a good addition to T-Mobile Tuesdays in the future?
Sources: T-Mobile (1), (2)