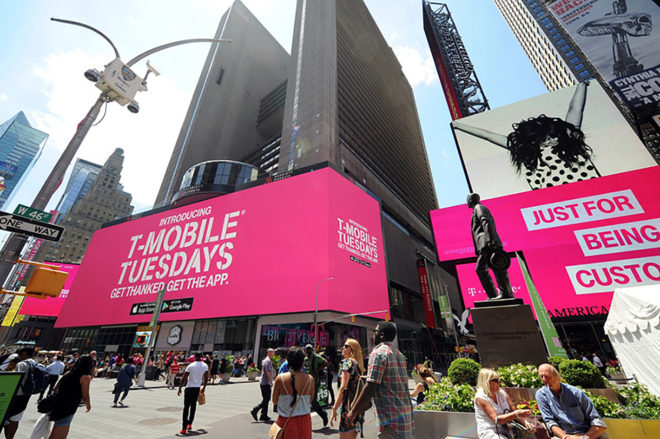 T-Mobile teased that it had something big to announce for the Super Bowl, and now we know what the carrier was hinting at.
Taco Bell is coming to T-Mobile Tuesdays. Starting this Tuesday, February 5, T-Mobile customers will be able to get a free taco every week. Specifically, you'll be able to get a free seasoned beef or bean soft taco or crunchy taco.
To get your free taco, you'll need to redeem the offer in the T-Mobile Tuesdays app, create an account on Taco Bell's website, add a credit card per line. You'll then be able to place your order online and get your free taco.
"Tacos and Tuesdays go to together like magenta and … well … everything," said T-Mobile CEO John Legere. "A giant stage like the Super Bowl deserves an announcement as big as Left Shark became, so we partnered with the biggest in the biz – Taco Bell – as an epic THANKS to the best customers in wireless!"
This offer is notable because when T-Mo launched T-Mobile Tuesdays, it offered a free Domino's pizza to customers for the first couple of weeks. Domino's then pulled out of the offer, though, due to the overwhelming demand from T-Mobile Tuesday customers. It's unclear exactly how long Taco Bell will offer free tacos through T-Mobile Tuesdays, but T-Mo does note that this free taco promo is a "limited time offer" and that it'll be available "while supplies last".
Will you be taking advantage of the free Taco Bell as part of T-Mobile Tuesdays? If so, what kind of taco will you be getting?
Source: T-Mobile