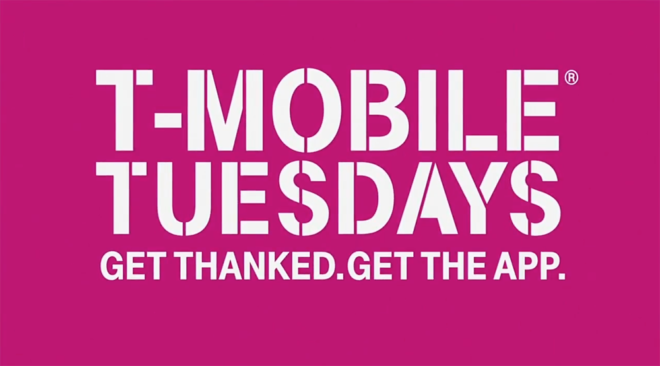 When T-Mobile originally announced T-Mobile Tuesdays, it said that the promo would give customers a free medium Domino's pizza each week. After two weeks of free pizzas, though, it doesn't look like the third week will include any free 'zas.
T-Mobile CEO John Legere has announced that T-Mo is changing things up for next week's T-Mobile Tuesday. For the week of June 21, T-Mobile is swapping out the free Domino's pizza for a free Lyft ride worth up to $15, which is the special promo that was included this week.
As for why Domino's is being swapped out next week, it looks like the company was swamped by all of the free orders. An internal Domino's email — which was retweeted by John Legere — explains that the pizza chain as suspended the T-Mobile Tuesdays promo indefinitely following this week's events and employee feedback.
It's unclear if Domino's will return to T-Mobile Tuesdays at some point in the future. The internal email says that the promo is cancelled indefinitely, while John Legere says that T-Mo "can't thank you w/pizza next week." It's possible that T-Mobile and Domino's will talk and bring back the free pizzas at some point, but we'll just have to wait and see if that's the case.
The T-Mobile Tuesdays promotion has had a bit of a rough start. Last week, T-Mo's servers struggled to keep up with demand, and this week some folks were frustrated that their store had reached its limit on free pizzas. There's bound to be some folks that are disappointed that they won't be getting free pizza next week, but at least T-Mo has substituted it with another free Lyft ride. So in all, next Tuesday will bring a free small Wendy's Frosty, VUDU movie rental, Lyft ride, and $20 to spend at MLB.com.
Thanks, anonymous!
1/ #tweetstorm update time! Already over 2M+ downloads of #TMobileTuesdays!! So far, MASSIVE success!! The #uncarrier 💜s thanking you!

— John Legere (@JohnLegere) June 15, 2016
2/ Time to change it up! Next week, we're switching out @Domino's & giving you another free ride on @lyft (avail through Thurs) – $15 value!

— John Legere (@JohnLegere) June 15, 2016
3/ OMG @TMobile customers slammed @dominos stores!! They saw 3x & 4x in a typical day and can't handle the volume. pic.twitter.com/jVvDGAqduS

— John Legere (@JohnLegere) June 15, 2016
4/ Basically, @tmobile customers love @dominos pizza so much, you broke them! 💔

— John Legere (@JohnLegere) June 15, 2016
5/ So much demand from our amazing customers for @dominos pizzas, they can't keep up & we can't thank you w/pizza next week.

— John Legere (@JohnLegere) June 15, 2016
6/ Next week you #getthanked w/ a free Vudu rental, Frosty & $20 of free stuff on https://t.co/er1itKxF74! We're adding the Lyft ride too!

— John Legere (@JohnLegere) June 15, 2016
7/ But #wewontstop thanking you! We have other partners lined up and will share soon! Stay tuned and be ready to #getthanked!

— John Legere (@JohnLegere) June 15, 2016
Source: @JohnLegere