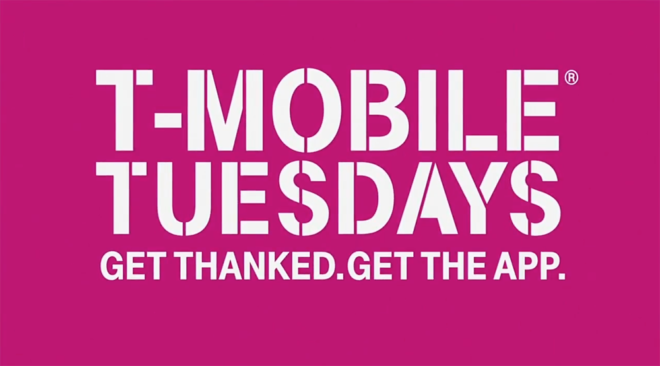 UPDATE: The T-Mobile Tuesdays app is now telling some users that the offer isn't available anymore. Meanwhile, John Legere says that the app is still seeing strong demand, promising "you won't lose anything and we'll make this right ASAP."
UPDATE 2: John Legere and T-Mobile say that the T-Mobile Tuesdays app should now be working properly, so if you haven't yet claimed your free pizza or Frosty, give it a try!
Today is the very first T-Mobile Tuesday, and so lots of folks want to get their free pizza, Frosty, and movie rental. Unfortunately, the T-Mobile Tuesdays app is having some issues.
Lots of T-Mobile customers are reporting that they're getting an error when trying to #GetThanked with the T-Mobile Tuesdays app. Here's an example of the error screen that people are seeing:
8:09am and still… @TMobile @JohnLegere @TMobileHelp #GetThanked #tmobile #TMobileTuesdays pic.twitter.com/u1Bf2EAvOK

— Nic (@diamondsndisney) June 7, 2016
T-Mobile and CEO John Legere have both commented on the app's server issues, saying that there's extremely high demand for free pizza, Frostys, and movies. T-Mo says that it's working on the issue, but hasn't said when the server problems might be cleared up.
Wow, you guys REALLY like to be 'thanked'! Very high demand on the app – we're working on it.

— T-Mobile (@TMobile) June 7, 2016
Considering that this is the first T-Mobile Tuesday and we're just one day out from T-Mo's announcement of Un-carrier 11, it's no surprise that demand for the free goodies is high. If you're having problems connecting to the T-Mobile Tuesdays app to claim your free food, you may want to wait a few hours and try again. You might not get free pizza for lunch, but hopefully you'll be able to get it for dinner.
Have you tried to claim your free pizza, Frosty, VUDU rental, and Warcraft ticket through T-Mobile Tuesdays? If so, were you successful or were you met with an error message?
Sources: @TMobile, @JohnLegere