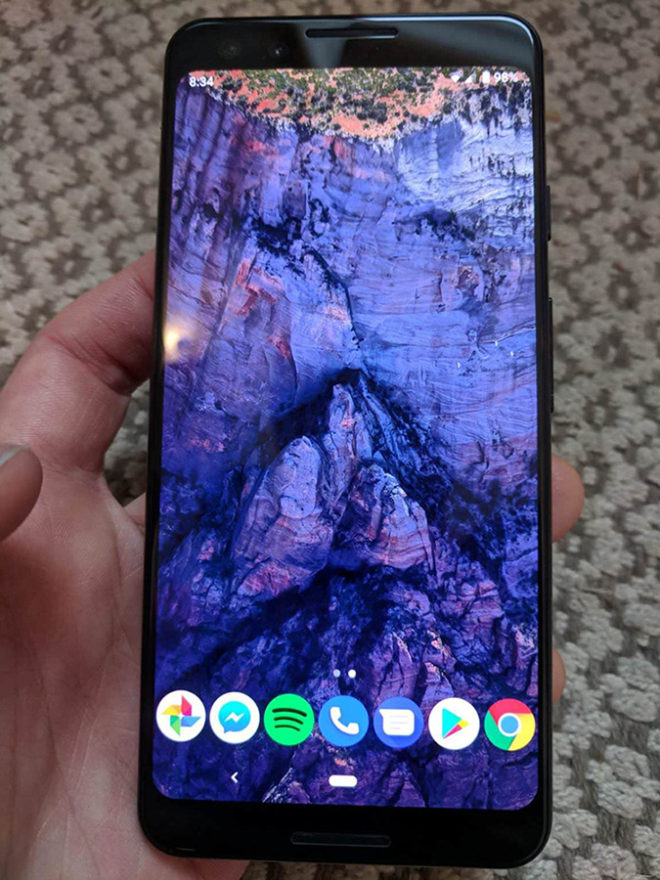 Are you an Android fan who's tired of hearing about Apple after those iPhone XS and Apple Watch Series 3 leaks? If so, I've got some good news for you.
Photos of the Google Pixel 3 have now leaked out. Posted to Reddit, they show a phone that looks similar to the Pixel 3 XL, complete with a chin, special glossy panel that houses the rear camera, and a rear fingerprint reader. The one big change here? There's no notch at the top of the screen.
This leak also contains some alleged spec details of the Pixel 3. The upcoming Google flagship is said to include a 5.5-inch 2160×1080 display, dual 8MP front cameras (including one that's listed as having both f/1.8 and f/2.2 apertures), and a 2915mAh battery. Those are all upgrades from the Pixel 2, which has a 5-inch 1920×1080 screen, a single 8MP front camera, and a 2700mAh battery.
Google hasn't made any announcements about an event for its new Pixel phones, but it's rumored that we'll get to meet the Pixel 3 and Pixel 3 XL on October 9th. Based on what we've heard about them so far, are you interested in either of Google's upcoming Pixels?
Source: Reddit