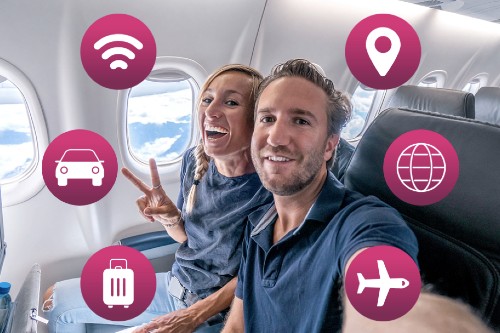 Now that people are starting to travel again, T-Mobile CMO, Mike Katz, has shared his 5 Tech Tips for Navigating Modern Travel. These tips go in line with T-Mo's recent Coverage Beyond Un-carrier announcement. 
Last month, T-Mo revealed its new Coverage Beyond service that allowed customers to stay connected and save money "even when they're outside the signal of our network abroad and in the air."
Coverage Beyond aims to help people save money while they are traveling. Here are some of the features offered by the service:
Free 5GB of high-speed data worldwide in 210+ countries and destinations for customers on Magenta MAX and Business Unlimited Ultimate
Free FULL in-flight connectivity with streaming on some of the biggest US airlines with select flights on Delta, American, Alaska to start. Select United flights to follow. 
Upgrading travel everywhere else
With people already making plans to travel this summer season, the industry is already forecasting a contribution of $2 trillion to the US economy brought about by this alone. Katz is giving his tech tips to make easing back into travel better after almost 3 years. 
You can read those tips here. 
Source: T-Mobile