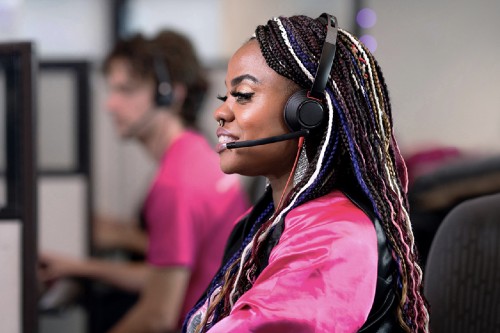 T-Mobile is on a roll as it bags (again) the top spot in the J.D. Power 2022 U.S. Wireless Customer Care Mobile Network Operator Performance Study. 
Earlier today, the Un-carrier revealed news that it had landed on the top spot of this latest study. This new accomplishment marks T-Mo's 9th consecutive win and 23rd win overall. The wireless carrier has topped the study ever since 2018 when they launched Team of Experts (TEX). This also means that the Un-carrier has beaten its rivals 24 (Verizon) and 26 (AT&T) times. 
Accepting the win, this is what T-Mo's Executive Vice President & Chief Customer Experience Officer, Callie Field, said:
"T-Mobile continues to get top marks for customer care, thanks to the most passionate Care team in the industry showing up in big and small ways and loving our customers every single day. And our team's dedication to connecting with customers on a personal level to deliver solutions and anticipate needs is unwavering! The Un-carrier set the standard for what it means to truly care about customers years ago, and we will continue to set it into the future."
T-Mo's TEX puts customers first instead of letting them go through endless loops and whatnot. And even with the pandemic, T-Mobile continues to put customer experience first by hiring over 6,000 new TEX employees in the last year. 
You can read more about this here. 
Source: T-Mobile