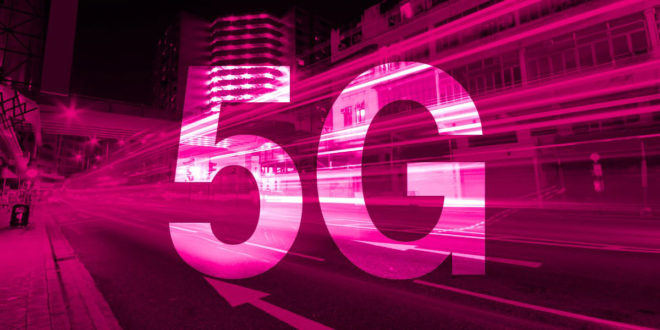 After going live in Philadelphia last month, T-Mobile has now flipped the switch on its 2.5GHz 5G coverage in New York City.
Neville Ray, T-Mobile's president of technology, confirmed today that T-Mo has activated its 2.5GHz 5G in New York City. T-Mobile already had mmWave and 600MHz 5G live in NYC, and now that it's merged with Sprint, it's activated 5G on the 2.5GHz spectrum there, too.
This means that T-Mobile customers in New York City with a Galaxy S20+ or S20 Ultra are the first to have access to T-Mo's full "layer cake" of 5G. This means they can access all three of the mmWave, 2.5GHz, and 600MHz flavors of 5G.
Other 5G devices on T-Mobile can access the 600MHz and 2.5GHz 5G airwaves. Those include the OnePlus 8 5G, LG V60 ThinQ 5G, Galaxy S20, Galaxy Note 10+ 5G, and OnePlus 7T Pro 5G McLaren.
T-Mobile's "layer cake" 5G strategy aims to give customers a combination of coverage and speed using high, mid, and low-band spectrum. For example, the high-band mmWave 5G offers super-fast speeds but can't reach very far and isn't great at penetrating buildings while the low-band 600MHz 5G can reach farther but isn't as fast. The addition of mid-band 2.5GHz 5G allows T-Mo to add more depth and speed to its 5G network.
Source: Neville Ray (Twitter)