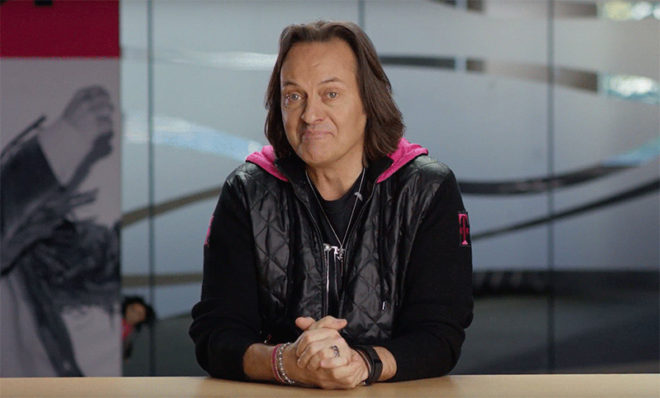 T-Mobile has another Un-carrier move in the works.
CEO John Legere teased a new Un-carrier move during T-Mobile's Q4 2019 earnings call today. He didn't give any details on what T-Mo might be planning for the announcement, but he did say the announcement should come later this quarter, which ends on March 31st.
"Yep, that's right, we're working on another Un-carrier announcement," Legere said. "Our team of evil geniuses are hard at work on plans to announce our next Un-carrier move that should come later this quarter. Because you know we'll never stop changing this industry for the better. Stay tuned for more, and let the speculation games begin."
T-Mo's previous Un-carrier news was New T-Mobile Un-carrier 1.0, which included three different moves that it'll implement if the T-Mobile-Sprint merger is completed. Since that Un-carrier announcement is dependant on the merger happening, it'll be interesting to see what T-Mobile has planned for its upcoming announcement and if it's another merger-related move or if it's something that'll be implemented regardless of the deal's outcome.
Do you have any ideas of what the next Un-carrier move could be?
Source: T-Mobile (YouTube)