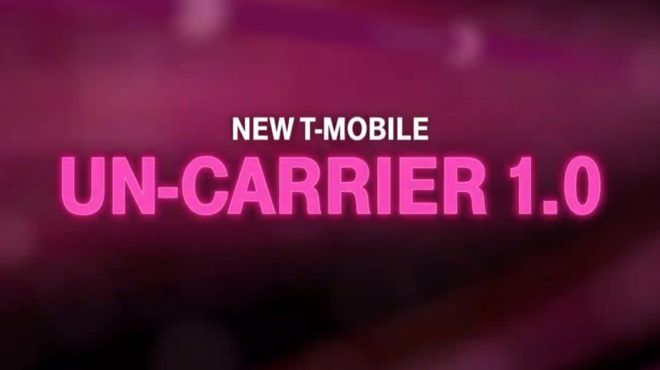 The New T-Mobile's Un-carrier 1.0 move isn't just one move, but actually three different moves.
The Connecting Heroes Intiative is meant to give free service to first responders. With this effort, T-Mobile says that it will give free unlimited talk, text, and smartphone data to every first responder at every public and non-profit state and local police, fire, and EMS first responder agency.
First responders participating in the Connecting Heroes Initiative will have the highest priority of any plan on T-Mobile's network regardless of how much data they use. They'll also have 5G access if that network is available where they are.
T-Mobile claims that its Connecting Heroes Intiative can save an estimated $7.7 billion in the budgets of first responder agencies over 10 years. Any agencies interested in taking part in the Connecting Heroes Initiative can join the waitlist here.
The second part of New T-Mobile's Un-carrier 1.0 announcement is Project 10 Million. The goal of this effort is to close the "Homework Gap" and give internet access to kids who don't have it so that they can complete their school assignments. T-Mobile plans to connect 10 million households over five years in the U.S. and Puerto Rico.
With Project 10 Million, participating households with children will get up to 100GB of free internet access per year and a free mobile Wi-Fi hotspot. They'll also have the option to buy select Wi-Fi-capable devices at T-Mobile's cost.
The third and final part of today's announcements is T-Mobile Connect. With it, T-Mobile says it'll offer a $15 plan with unlimited talk and text plus 2GB of high-speed smartphone data. And with the Annual Data Upgrade included with this plan, T-Mo will give customers 500MB of additional data per month for the next five years, meaning subscribers will get 2.5GB of data in year two, 3GB in year three, and so on.
T-Mobile also plans to offer a $25 plan that'll include 5GB of high-speed data.
The T-Mobile Connect plan will be available for everyone and will work with 5G.
It's worth mentioning that all three of these moves are dependent on T-Mobile and Sprint completing their merger. The deal does go through, T-Mo plans to integrate Sprint's 2.5GHz spectrum into its network to use high-band (mmWave), mid-band (2.5GHz), and low-band (600MHz) airwaves for its 5G network. T-Mobile also claims that its combined 5G network will offer 14 times the capacity than T-Mo's standalone network does today. With these New T-Mobile Un-carrier 1.0 moves, T-Mo shows how it plans to utilize that added capacity.
The T-Mobile-Sprint merger has gotten official approval from both the Justice Department and FCC, but it's still facing a lawsuit from 15 state attorneys general who want to block the merger. T-Mobile CEO John Legere said today that there are conversations happening between T-Mobile and those state AGs. For now, though, that trial is set to begin on December 9th.
Source: T-Mobile