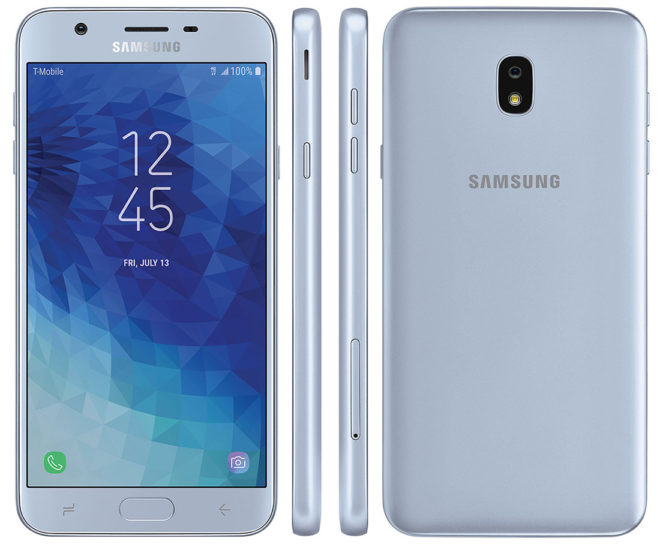 A couple of weeks after T-Mobile launched the Galaxy J3 Star with 600MHz LTE support, it looks like T-Mo is getting ready to launch another 600MHz-equipped Samsung phone.
The Samsung Galaxy J7 Star has appeared in T-Mobile's online store, but as of this post's publication, it's only listed as "Coming soon" with no price tag. Considering that it says "July 13" on its screen and that it's now live on T-Mo's website, a launch could be imminent.
When it comes to specs, the Galaxy J7 Star is packing a 5.5-inch HD Super AMOLED screen, 13MP front and rear cameras, and 32GB of built-in storage as well as expandable memory. There's a 1.6GHz octa-core processor inside the J7 Star along with NFC and a 3300mAh battery.
Samsung's Galaxy J7 Star is also equipped with LTE Band 71 (600MHz) support, giving T-Mobile customers another way to access T-Mo's 600MHz LTE coverage that's live in more than 900 cities and towns. The Galaxy J7 Star's full LTE band support includes 2, 4, 5, 12, 66, and 71.
The arrival of the Galaxy J7 Star in T-Mobile's roster of devices is notable. T-Mo is still growing its selection of 600MHz-capable devices, and the J7 Star gives customers another way to access that 600MHz LTE that reaches farther and is better at penetrating buildings. We don't know how much the J7 Star will cost when it launches, but the device looks like it'll be more capable than the J3 Star while remaining on the affordable side of the pricing spectrum.
Thanks, John!
Source: T-Mobile