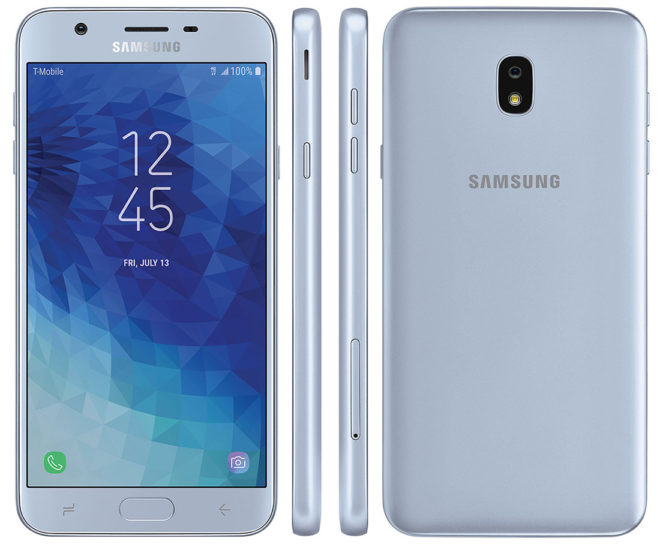 T-Mobile today added two more 600MHz LTE-capable smartphones to its lineup.
The Samsung Galaxy J7 Star and LG Stylo 4 are both now available from T-Mobile. These phones cost $250 each, or you can get them for $10 down and $10 per month for 24 months on EIP.
In terms of specs, the Galaxy J7 Star features a 5.5-inch HD Super AMOLED screen, 1.6GHz octa-core processor, and 13MP front and rear cameras. There's 32GB of built-in storage and a microSD card slot if you need more storage, as well as 2GB of RAM, a 2600mAh battery, and Android 8.0 Oreo.
Meanwhile, LG's Stylo 4 is packing a 6.2-inch 2160×1080 screen, 1.8GHz octa-core Snapdragon 450 processor, and 13MP rear and 5MP front cameras. 32GB of storage is included along with a microSD slot, 2GB of RAM, a 3300mAh battery, and Android 8.1 Oreo. There's a built-in stylus in there, too, letting you take notes and perform other special features of the device.
One of the most notable features of both the Samsung Galaxy J7 Star and LG Stylo 4 both include support for T-Mobile's 600MHz LTE (Band 71). 600MHz LTE coverage is reaches twice as far and is four times better better at penetrating buildings than mid-band LTE, and it's available in more than 900 cities across the U.S.
We've seen several 600MHz LTE phones launch at T-Mobile recently, which is great to see considering how much focus T-Mo has been placing on its 600MHz LTE rollout. These latest additions are more affordable models, too, meaning customers don't have to spend flagship-tier money to get access to T-Mobile's new 600MHz coverage.
Thanks, John!
Sources: Samsung Galaxy J7 Star, LG Stylo 4