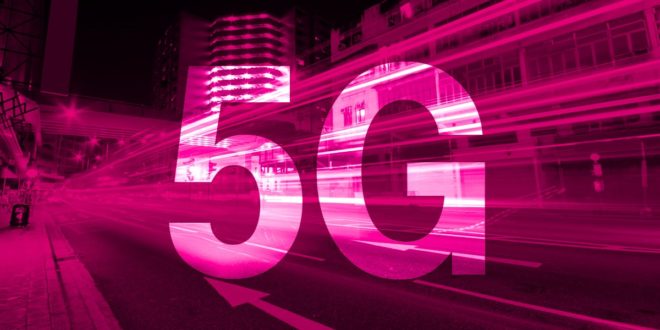 T-Mobile has been talking up its 5G rollout plans for quite awhile now, but we're finally close to seeing the carrier deploy its first 5G coverage.
T-Mobile will build out 5G in 30 cities across the US in 2018. Among the cities that'll be first to get T-Mo 5G are New York City, Los Angeles, Dallas, and Las Vegas.
Of course, for that 5G coverage to mean anything to you, you'll need a device that can access it. That'll have to wait until 2019, though, which is when T-Mobile says that its first 5G smartphones will launch.
T-Mo's 5G coverage will include 600MHz spectrum that it purchased in an FCC auction last year as well as millimeter wave (mmWave) spectrum that will start rolling out this year. T-Mobile expects to have nationwide 5G coverage in 2020.
It's also worth noting that just because T-Mobile is doing all of this work to deploy 5G coverage, it doesn't mean that it's done with 4G LTE. T-Mo confirmed today that it plans to deploy 25,000 small cells with License Assisted Access (LAA) to add extra capacity and speed.
Source: T-Mobile