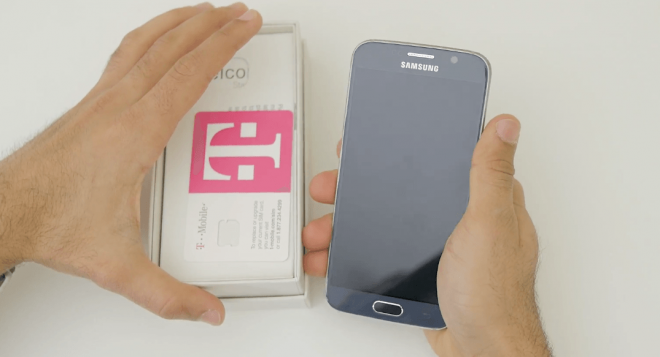 At the end of April, T-Mobile began pushing Android 7.0 to its version of the Galaxy S6 edge+. Now it's time for the other Galaxy S6 models to begin getting their taste of Nougat.
T-Mobile product guy @askdes today revealed that T-Mo's Galaxy S6 and Galaxy S6 edge will begin getting Android 7.0 this week. If you've got a Galaxy S6 or S6 edge, you can manually check for a software update by going into Settings > About device.
We'll have to wait until these updates begin hitting the Galaxy S6 and S6 edge before we know exactly what's in them, but Android 7.0 does include new features like the ability to quickly reply to a message from your notifications shade and an improved Doze mode for better battery life. Hopefully there will be some updated security patches included, too.
If you've got a T-Mobile Galaxy S6 or S6 edge, keep an eye out for your Android 7.0 update in the coming days.
Source: @askdes