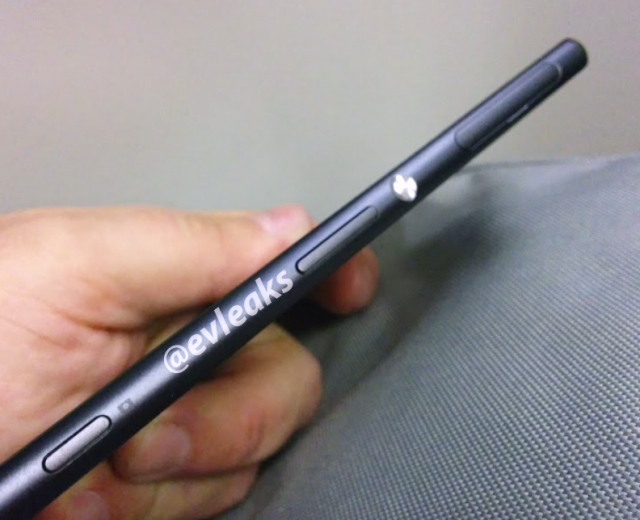 Earlier this month, we got wind that the rumored Sony Xperia Z3 would support band 12 LTE. If so, it would be compatible with the 700MHz spectrum acquired by T-Mobile from Verizon recently. It would join both the Samsung Galaxy Tab 4 8.0 and the unreleased Galaxy Avant as being one of the first devices to support the lower frequency network. But there's a problem. As indicated in the device's FCC filing and SAR report, it apparently doesn't support the full range of 700MHz spectrum required to work on T-Mo's.
The Z3 – or whatever this mystery device is – only supports band 12 on 704-716 / 734-746 MHz. This excludes the lower A-block spectrum, making it incompatible with the network T-Mobile will be rolling out at some point later this year. However, it's important to note the possibility that this device's network capabilities are being engineered for an entirely different market north of the border, in Canada. Both Telus and Bell use Band 12 in these frequencies. 
Now, there's a small chance that the device is being prepped for use on AT&T's band 17 LTE network which has the required frequencies, but isn't band 12. If AT&T's band 17 network started advertising band 12 support, it could be possible for the Sony smartphone to make use of its 700MHz airwaves. In order to make that a reality though, it would need to implement a technology named Multi-Frequency Band Indicator or MFBI. This allows carriers to declare multiple band IDs for the same set of frequencies.
Our reader, and fellow tech blogger Neal (aka @det_conan_kudo on Twitter) helped us out a lot in discovering this and states:
For example, if T-Mobile launches LTE on PCS, it'll natively use the Band 2 ID, since that is supported for its devices. However, T-Mobile could also use MFBI to additionally declare that it is a Band 25 LTE network, allowing Band 25 LTE devices (Sprint LTE devices) to connect to its PCS LTE network. T-Mobile is unlikely to do this, of course, but it could. What it will do in the future is use MFBI to support the upcoming band ID that will support AWS-3 frequencies (which are up for auction on November 13) and AWS-1 frequencies (which T-Mobile uses now).

This device is effectively worthless for either T-Mobile US and AT&T on 700MHz because T-Mobile doesn't control any Lower 700MHz spectrum within those frequencies and AT&T doesn't have MFBI on its network to allow it to connect (it won't have it until late next year, according to some rumors).
So, for now, we'll assume that any Z3 device that may or may not be released at this year's IFA event in Berlin in September won't be compatible with T-Mobile's band 12 network.
Thanks, Neal.
Image Credit: EvLeaks