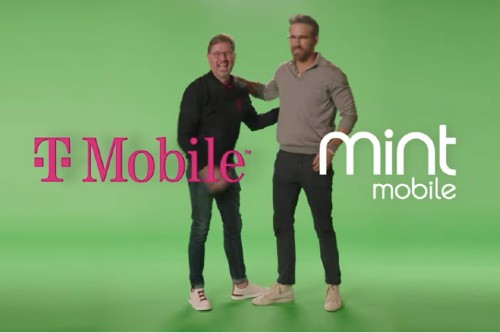 Last week, representatives from T-Mobile and Ka' ena Corporation had an online meeting with officials from the Federal Communications Commission (FCC). The group talked to the government agency to convince them why T-Mo should be allowed to acquire Mint Mobile and Ultra Mobile. 
This comes after T-Mobile presented to the FCC why the acquisition will not be harming consumers or competitors. The Un-carrier even argued that the move is a much easier case compared to Verizon's TracFone acquisition. Fierce Wireless reported that Mint and Ultra are operating exclusively on T-Mobile's networks. On the other hand, TracFone had non-Verizon customers, which they are still trying to convert today. 
T-Mobile intends to "supercharge" the two brands and allow them to quickly grow and gain more customers throughout the country. As of this writing, Mint has around 2 million customers while Ultra has around 500,000 customers. 
Another thing that T-Mobile pointed out to the FCC is that MVNOs usually have higher costs compared to mobile network operators (MNOs). Since MVNOs need to pay to access a network, these costs are normal. Once the acquisition is granted, Mint and Ultra will be able to reduce their costs.
As for competition, T-Mobile does not see the number of options for consumers to go down. Since Mint and Ultra don't have the same target customers as T-Mo's prepaid brands, this shouldn't be a problem. 
Lastly, Mint and Ultra don't offer Lifeline or Affordable Connectivity Program (ACP) benefits right now. This means that it won't be hard to oppose T-Mobile's purchase. 
If the FCC approves the acquisition, there'll be another agency to face: the US Department of Justice. But T-Mobile believes that an extended review was necessary. They don't believe there will be any attempts to block the merger but they respect the process. 
Source: Fierce Wireless