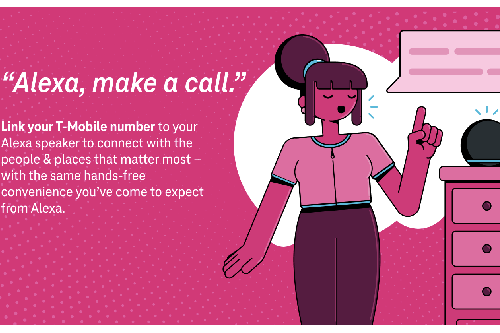 T-Mobile has quietly made a much-awaited feature available this month. Thanks to this new feature, T-Mobile customers with an Amazon Alexa device can now make calls using this device. 
As reported by The Mobile Report, it's unclear when the feature was launched. But they were able to trace when T-Mobile's support page was backed up by Wayback Machine, which was on March 15th. 
Being able to make calls using an Amazon Alexa device isn't new. AT&T first made the feature available in late 2020, which was then followed by Verizon a year later. But now, T-Mobile customers can finally do the same by pairing their number with their Alexa devices. 
Unfortunately, the feature is currently available to T-Mobile postpaid plan users. This means if you are a Metro by T-Mobile or Sprint customer, you won't be able to use the feature yet. But if you were able to migrate to T-Mobile, you can use the feature already. 
You will need to have a T-Mobile online account, an Amazon/Alexa account, as well as Alexa speakers. Next, you simply need to add the feature via the Alexa app by signing in, going to "More" > "Settings" > "Communication" > choose T-Mobile under "Accounts". You will then be prompted with instructions on how you can link your account. 
If this is a feature you've been waiting for, you're in luck! Now is the best time to activate the feature on our Amazon Alexa device so you can enjoy hands-free calling. 
Source: The Mobile Report