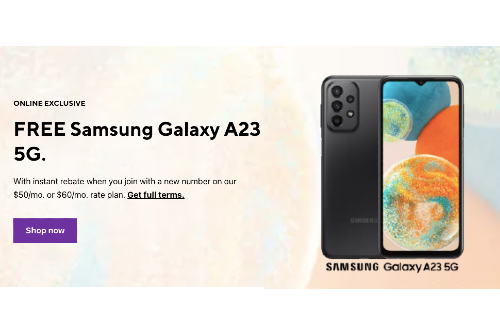 It's tax season once again and Metro by T-Mobile has released some of its tax season deals for the year. 
As noted by Wave7 Research (via BestMVNO), the headline deal being offered by the prepaid brand is the free iPhone 11 for switchers. They are also offering a free Samsung Galaxy A23 5G switcher deal plus a free Moto G 5G without the need for switching. 
Here are more details about these offers:
Free iPhone 11 Switcher Deal
To get the free iPhone 11 offer, you will need to port-in your number to Metro by T-Mobile and sign up for the prepaid brand's $60 per month unlimited plan. This is an in-store-only offer that will get you a 64GB iPhone 11 model. The phone is free through an instant rebate on the full retail price.
Free Samsung Galaxy A23 5G Offer
While the stipulations of the free Samsung Galaxy A23 5G offer are similar to the iPhone 11 deal, you do not need to present a valid ID to get the Galaxy A23 5G. Also, you are not required to port-in to the most expensive plan that Metro by T-Mobile is offering. All you need to do is port-in to any plan that is higher than the $40 per month plan
Free Moto G 5G Offer
Lastly, the T-Mobile prepaid brand is offering a free Moto G 5G without the need for porting in a number. You can get this device for free online by simply signing up for a plan of at least $40 per month value. There are also no activation fees involved. 
There is no mention of an end date so make sure to check first if these offers are still valid. 
Source: BestMVNO