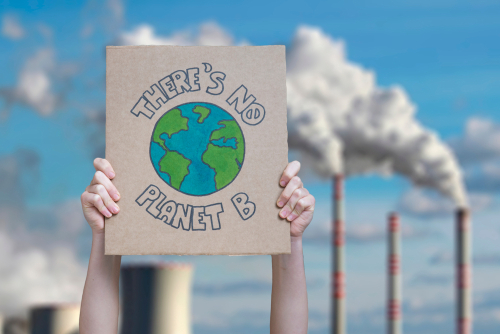 T-Mobile is committed to help fight the war on Climate Change by pledging to be a net-zero emissions carrier by 2040. 
To make things official, the Un-carrier recently signed The Climate Pledge to achieve this goal. The pledge places "a cross-sector community of companies and organizations working together to solve the challenges of cutting global carbon emissions for a sustainable future."
In order to achieve this goal, T-Mobile will be implementing the requirements of the Science Based Targets Initiative (SBTi)'s Net-Zero Standard for zero emissions. This standard will be used on T-Mo's direct emissions from tower and facility operations as well as indirect emissions from third-party electricity suppliers it uses. 
The pledge will cover three net-zero standards from the SBTi, namely emissions "produced by suppliers, customer device usage, materials and fuel required to ship products, employee travel, and more." These things represent two-thirds of the carbon footprint used by T-Mo.
Along with signing the pledge, T-Mobile's CEO, Mike Sievert, says:
"As we know sustainability is important to our customers and stakeholders, T-Mobile has made great progress in reducing our environmental footprint – and now we're taking even bigger steps to reduce our carbon emissions with a commitment to meeting SBTi's Net-Zero Standard. We are proud that we are doing our part to create a sustainable future for all – including becoming the first in U.S. wireless to set this bold target. And we hope companies like ours — and the partners and suppliers we work alongside — will join us in setting their own aggressive longer-term goals like these."
You can read more about the pledge here.
Source: PhoneArena