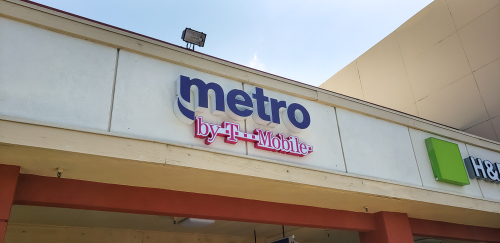 In early January, there were reports that T-Mobile would be shutting down its brick-and-mortar stores as they are making changes to their distribution. And today, it appears that Metro by T-Mobile will also be affected by this change as all corporate-owned stores will be shut down. 
BestMVNO reported on this matter and shared how this decision would affect the company. Wave7 Research's latest prepaid report reveals that there are only 186 corporate-owned Metro by T-Mobile retail stores in existence. Meanwhile, there are more than 7,000 dealer-owned stores that cater to Metro by T-Mobile's products. 
Thankfully, the report doesn't necessarily mean that all of Metro's corporate-owned stores will be closing. Metro by T-Mobile is currently offering these stores to dealers so they could assume management over them. Still, this doesn't discount the fact that several Metro by T-Mobile regional and store managers have already been laid off due to this decision. 
T-Mobile Consumer Group's president, Jon Freier, has released a statement regarding this change and has detailed what they plan to do next for the brand. 

Source: BestMVNO