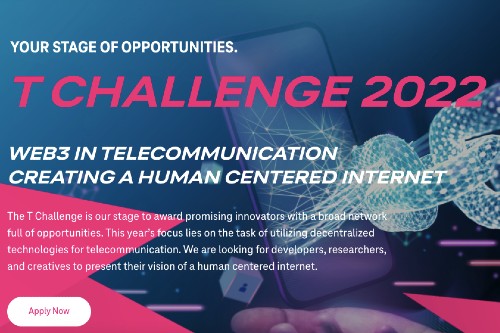 T-Mobile US has partnered with Deutsche Telekom for a new challenge for developers, startups, and everyone with an innovative idea. 
The two unveiled the new 2023 T Challenge competition, which gives participants a chance to win up to $600,000. The winner will also get to work with Deutsche Telekom and T-Mobile US and bring those ideas to the market. 
This year, the competition's theme is centered around Web3, the internet's next iteration. There will be 5 main categories that will be considered in the development: 
Sustainability
Network & Infrastructure
Media, Entertainment & Experiential
Customer Engagement & Loyalty
Decentralized IDs & Wallets
If you are interested in joining, you have until January 20, 2023 to submit your ideas. A panel of judges will review these submissions and choose the top 18 entries to move forward. A development period will then take place with 1:1 time with Web3 partners like the Celo Foundation. And after that, the participants will get to present their ideas to Deutsche Telekom and T-Mobile US in Bonn, Germany in May 2023. 
For more information, you can visit T-Mobile's announcement here. 
Source: T-Mobile