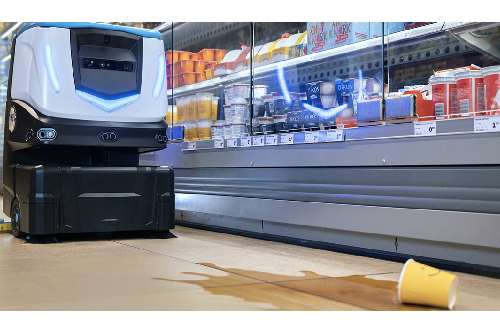 Earlier today, T-Mobile revealed that they were chosen by ICE Cobotics as their exclusive partner for IoT connectivity and management solutions. T IoT from T-Mobile and Deutsche Telekom is now ICE Cobotics' global partner to help customers manage their fleet of floor cleaning robots. 
Through T IoT, over 7,500 new and existing ICE Cobotics units get cellular connectivity around the world. This includes the Cobi 18, the newest autonomous floor scrubber that has been designed to clean 5,000 to 7,000 square feet per hour.  
T IoT supports the subscription model that ICE Cobotics launched less than a year ago. Through this service, customers get an all-inclusive subscription service for their floor cleaning machines, which includes parts and maintenance, performance and monitoring software. With T IoT as their partner, customers no longer need to visit a store to have their machine inspected. 
You can read more about this announcement here.
Source: T-Mobile