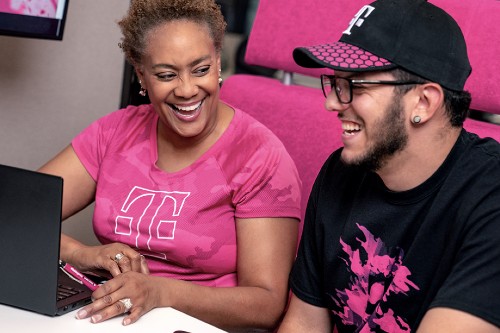 T-Mobile has done it again! And by that, we mean landing on J.D. Power's top spot among Mobile Network Operators. The report shared the results of its latest 2022 U.S. Wireless Customer Care Mobile Network Operator Performance Study – Volume 2, which led to T-Mobile's win for the 10th consecutive time. 
This study evaluates customers' experience across six service platforms: store, phone, website, app, social media, and text. From this, T-Mobile gained a score of 816 points, which is 26 points higher than the segment average. 
Jon Freier, T-Mobile Consumer Group President said:
"T-Mobile's 10th consecutive first place finish is a testament to our focus on delivering exceptional customer experiences, and this win only motivates our team to aim even higher! At T-Mobile, we're committed to giving our customers the best network, the best value AND the best experience. Because people have enough to worry about these days – their wireless service and support they get with it should be easy, and even a bright spot in their day."
Of course, T-Mo attributes this success to its Team of Experts that have since been working hard to serve and connect better with customers. 
You can read more about this recognition here. 
Source: T-Mobile