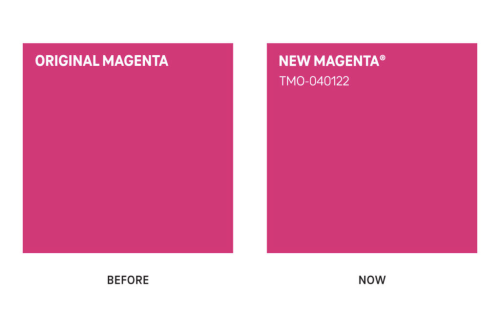 T-Mobile is making some changes to its brand. To start with, the company revealed a new color for its brand. 
The Un-carrier revealed today that it will be using the New Magenta hue. This new color is different from the old magenta, which signifies the brand refresh that T-Mo has done too. T-Mobile will be rolling out this New Magenta color to its website, storefronts, merchandise, and namesake venues pretty soon. 
"T-Mobile revolutionized the wireless industry and now we're revolutionizing color as we know it with New Magenta. Never before has a color so perfectly captured the very essence of a brand," said Mike Sievert, CEO of T-Mobile. "And while this new color is dramatically different, underneath it we're still the Un-carrier, the same customer-first champion and innovative disruptor we've always been. New Magenta is bold, audacious – and fit for the leader in 5G. And it's just damn fine to look at."  
As part of this new color launch, T-Mobile is selling New Magenta hoodies and t-shirts. You can check them out here. 
Source: T-Mobile