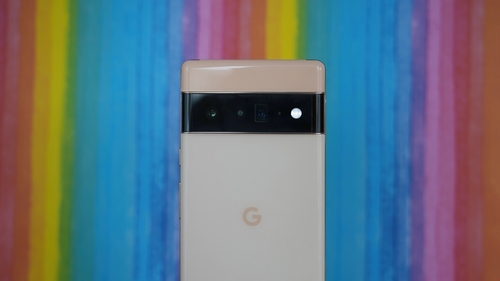 Google Pixel 6 users, here is some good news for you if you are using the device on T-Mobile's network. As revealed by AndroidPolice, T-Mo will be giving a speed boost to the Pixel 6 and Pixel 6 Pro next year. 
According to their report, a reader checked out the modem log of his Pixel 6 and found some important information. The modem log revealed that the Google Pixel 6 made use of several channels on multiple different spectrum bands. This is known as carrier aggregation (CA), since the available resources are optimized for a higher data rate per cell. 
This new log is different from the one seen in October. And with this new information, it suggests that a new carrier aggregation combination for n71 and n41 5G bands will be available on the Pixel 6. AndroidPolice pinpoints these two bands as T-Mobile's 600MHz and 2.5GHz airwaves. And it looks like T-Mo is getting ready to send carrier aggregation on these airwaves next year. 
In a nutshell, this all means that when T-Mobile turns on 5G network carrier aggregation, the two phones (Pixel 6 and Pixel 6 Pro) will have a boost in their wireless connect speeds to higher limits. This can be witnessed by next year. 
Source: Phone Arena