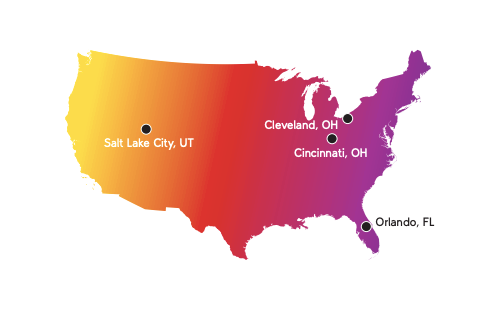 T-Mobile has once again reached a new milestone in its 5G 2021 goals. This time around, the Un-Carrier reveals that its Ultra Capacity 5G network now covers 200 million people around the country. This means that the majority of Americans now have access to their 5G network. 
This achievement meets T-Mobile's goal, which is to cover 200 million people in the country before the year ends. And they have achieved this weeks ahead of that deadline. The coverage does not include the 308 million people that its Extended Range 5G network covers. Combined, these two make T-Mo the 5G leader of America. 
In addition to today's announcement, umlaut revealed that T-Mobile's 5G leads in four more cities in its latest study. According to the study, the four cities where T-Mobile's 5G network leads are Cincinnati, Cleveland, Orlando, and Salt Lake City. These cities are now part of the list with the fastest 5G download and upload speeds. 
"We're delivering game changing Ultra Capacity 5G to people across the country at an unprecedented pace, putting us in a network leadership position with a two-year head start on the competition. And that gap is only getting wider as we speed up," said Mike Sievert, CEO of T-Mobile. "Only T-Mobile is delivering a 5G network capable of truly transforming the smartphone experience – 5G's first killer app – and that's just the beginning. With Ultra Capacity 5G nationwide, we're unleashing innovators across the country to build new 5G applications that will change the world."
You can read more about the report here. 
Source: T-Mobile