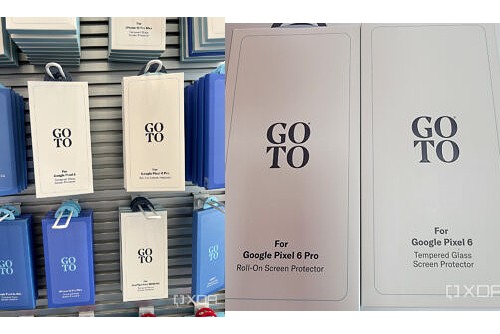 Google is getting ready to unveil its upcoming Pixel 6 and Pixel 6 Pro devices next week. And according to this report, it looks like T-Mobile is already distributing screen protectors for these two phones. 
To be clear, Google pre-announced the Pixel 6 devices a long time ago. But it's also important to note that these phones have tremendously been leaked in various publications. This gives the public some idea on the specs that will be included on these phones. 
And with this, T-Mobile has already gone on a shopping spree to get their hands on screen protectors for these two phones. The ones that have leaked are from its own GoTo accessories brand. The photo shows a tempered glass screen protector exclusively for the Pixel 6. Meanwhile, the Pixel 6 Pro is getting a roll-on screen protector. 
Select stores have started placing these screen protectors on their shelves too. These will apparently sell at $50 for the tempered glass and $40 for the roll-on option. They are already available for sale but it may be better to buy the phone first.
Source: XDA-Developers