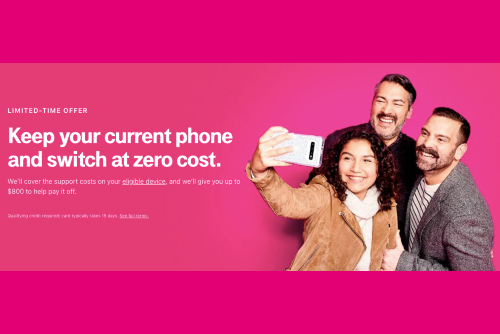 T-Mobile is currently offering an upgrade for its Keep & Switch promotion. 
As reported by The T-Mo Report, T-Mobile has given an upgrade to this promotion for a limited time period. You can get a rebate card under the promotion. If you are a switcher, you are entitled to the promotion as long as you pay off your device with your old carrier. You can then bring the device to T-Mobile, submit a bill, and enjoy your rebate. 
Regularly, T-Mobile is offering a maximum rebate amount of $650. But for a limited time period, customers can enjoy up to $800. 
The offer is available to customers who are switching from eligible carriers like Verizon, AT&T, US Cellular, Xfinity Mobile, Spectrum, Claro, and Boost. 
To know more about the offer, you can visit this page. 
Source: The T-Mo Report