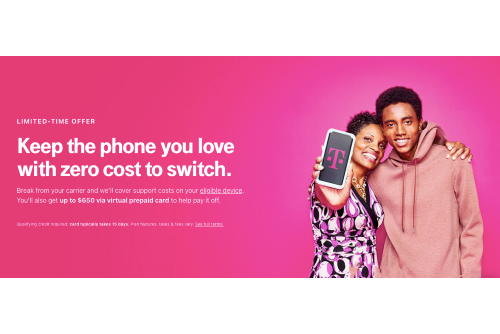 T-Mobile has a new promotion targeted towards Boost Mobile customers. 
For an unknown period of time, Boost Mobile customers can apply for T-Mobile's Keep & Switch promotion as long as they have had an active account for at least 12 months. 
With this promotion in place, customers can keep their existing device when they decide to switch to T-Mobile. In return, T-Mo will compensate them for the payoff amount. This means that they can use that money to request their current network to unlock their device. 
T-Mobile will then be paying switchers the amount they paid via credit, allowing customers to use their existing device with their new T-Mobile plan. 
If you are a Boost Mobile customer who wants to take advantage of this promotion, you can get in touch with any of T-Mobile's support channels or head over to their website today. For more details, visit this page.
Source: The T-Mo Report