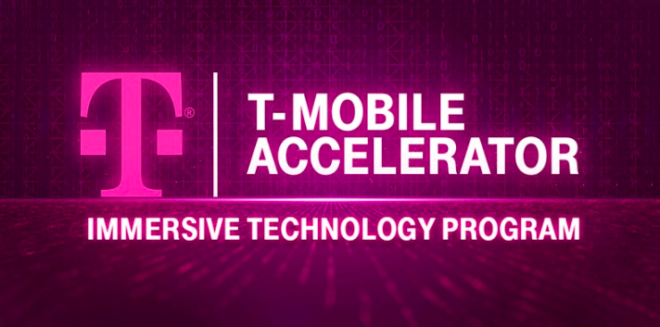 T-Mobile will be hosting a T-Mobile Accelerator Virtual Demo Day on June 30th and they want you to be part of it!
After three months of working with T-Mobile leaders, the participants of the T-Mobile Accelerator Spring Immersive Technology Program are finally ready to showcase what they have been working on. At the virtual Demo Day event, we'll get to see these 5G innovations in the fields of 3D data storytelling, holographic communications, AR wearables, immersive virtual learning, volumetric video streaming, and many more. 
A total of eight start-up companies will be presenting at the event. These companies include the following:
Condense Reality (Bristol, UK)

Everysight (Haifa, Israel)

Flow Immersive (Auburn, California)

Kai XR (Oakland, California)

Longan Vision Corp. (Hamilton, Canada)

Matsuko (Ko

ši

ce, Slovakia)

Multicasting.io (Phoenix, Arizona)

Prisms of Reality, Inc. (Brooklyn, New York)
The virtual Demo Day will take place on June 30th from 9:00 – 10:00 am PT. You can register here to watch the event. But there will also be an on-demand replay that will be uploaded on T-Mobile's website. 
Source: T-Mobile