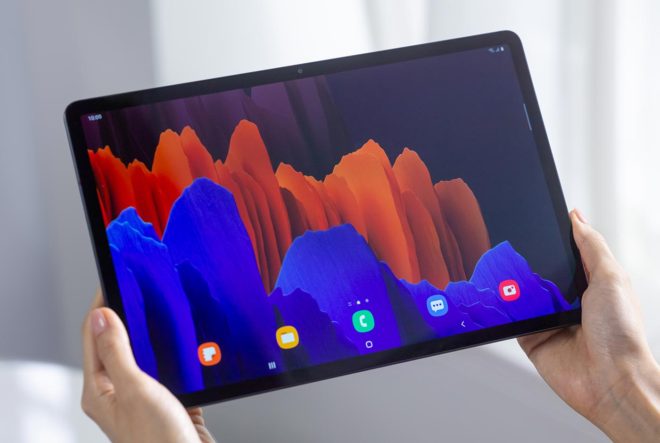 There are several new Samsung phones launching at T-Mobile soon, including the Note 20 series and two new foldables. The list of new Samsung devices coming to T-Mo doesn't end there, though.
T-Mobile has confirmed that it will carry the Galaxy Tab S7 and S7+. The Samsung Galaxy Tab S7 and S7+ are two new flagship-tier tablets that include Snapdragon 865 Plus processors, quad speakers, and up to 8GB of RAM and 512GB of storage.
The larger Tab S7+ has a 12.4-inch 2800×1752 Super AMOLED screen with an in-display fingerprint sensor while the Tab S7 comes with an 11-inch 2560×1600 LCD screen and a side-mounted fingerprint reader. Both displays support up to 120Hz refresh rate. Another notable difference of the two tablets is battery, with the Tab S7+ having a 10,090mAh battery and the Tab S7 packing an 8,000mAh battery.
The Galaxy Tab S7 and S7+ both feature a microSD card slot so you can add more storage, a dual rear camera setup with 13MP main and 5MP ultra wide cams, and an 8MP selfie camera. There's an included S Pen stylus, too, as well as 5G connectivity.
T-Mobile isn't talking launch timing or price for the tablets yet, but Samsung has said that they'll both launch this fall with the Tab S7 starting at $649.99 while the Tab S7+ starts at $849.99.