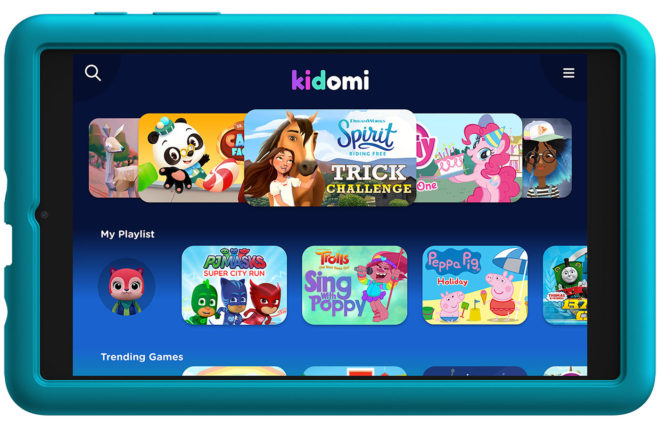 Alcatel has just unveiled its latest product, a tablet called the Joy Tab Kids. 
Just as its name suggests, this tablet is marketed towards kids. The tablet comes with an 8-inch HD display with Asahi Glass protection on the screen. It includes a sturdy silicone case that makes it easy to grip for kids. On the back, there is a kickstand that helps make viewing videos and playing games a lot easier. 
The tablet comes with Android 9 Pie and Kidomi platform pre-installed on top of it. Some of the content that you can expect to find in this tablet come from DreamWorks, Toca Boca, Crayola, and many others. The tablet features interactive games that are fit for kids, such as My Little Pony, Peppa Pig, and Transformers. The platform regularly updates its content, which meets the U.S. Common Core Standards.
To protect your child's privacy, Alcatel has obtained certification from the KidSafe Seal Program. This means that your child can enjoy an ad-free experience from a device that protects his privacy. 
Alcatel has also added a number of parental controls that allows parents to limit the content that their kids get to access from the tablet, as well as how long the tablet can be used. The platform also includes a special activity feed that gives parents an insight on the learning pattern of their child. 
T-Mobile will be selling the Alcatel Joy Tab Kids starting Friday, November 15th. Its pricing has not yet been announced.