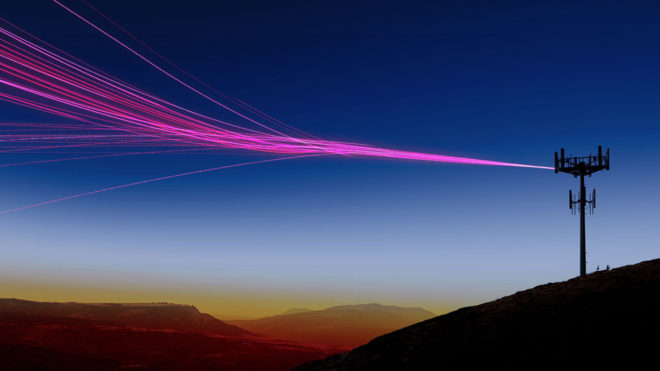 The weekend is nearly here, and T-Mobile is celebrating by announcing some more mid-band LTE upgrades.
T-Mo says that it's upgraded hundreds of cell sites with more mid-band LTE capacity over the last two weeks. These mid-band upgrades typically include both PCS and AWS spectrum.
The cities that've gotten mid-band LTE upgrades this time around are scattered throughout the U.S. They include Lincoln City, OR; Boston, MA; Wichita, KS; Jacksonville, FL; and San Jose, CA. As usual, we've got the full list of upgraded cities and towns available below.
Arkadelphia, AR
Hot Springs National Park, AR
Bakersfield, CA
Beverly HIlls, CA
Chula Vista, CA
Corona, CA
Elk Grove, CA
Fallbrook, CA
Lancaster, CA
Loomis, CA
Los Angeles, CA
McFarland, CA
Pacific Palisades, CA
Rancho Cucamonga, CA
Riverside, CA
Sacramento, CA
San Jose, CA
Santa Barbara, CA
Sunnyvale, CA
Temecula, CA
Middletown, DE
Jacksonville, FL
Land O Lakes, FL
Atlanta, GA
Ellenwood, GA
Roberta, GA
Suwanee, GA
Quincy, IL
Sterling, IL
Fort Wayne, IN
Wichita, KS
Baton Rouge, LA
Grantsville, MD
Lexington Park, MD
Boston, MA
Sault Sainte Marie, MI
Poplar Bluff, MO
Saint Louis, MO
Springfield, MO
Austin, NV
Henderson, NV
Las Vegas, NV
Sanbornton, NH
Butler, NJ
Forked River, NJ
Hammonton, NJ
Lebanon, NJ
Matawan, NJ
Neptune, NJ
Ocean Gate, NJ
Parsippany, NJ
Paterson, NJ
Saddle River, NJ
South Amboy, NJ
Spring Lake, NJ
Albuquerque, NM
Bethpage, NY
Brewster, NY
Chester, NY
Harriman, NY
Katonah, NY
Natural Bridge, NY
New City, NY
Morrisville, NC
Sand Springs, OK
Tulsa, OK
Dallas, OR
Lincoln City, OR
Baden, PA
Camp Hill, PA
Dover, PA
Enola, PA
Fannettsburg, PA
Gordonville, PA
Halifax, PA
Hanover, PA
Lititz, PA
New Cumberland, PA
New Providence, PA
Olyphant, PA
Red Lion, PA
Sellersville, PA
Morrisville, PA
Aguadilla, PR
Caguas, PR
Fajardo, PR
Guaynabo, PR
Mayaguez, PR
Ponce, PR
San Juan, PR
Cayey, PR
Lincoln, RI
Maryville, TN
Fort Worth, TX
Ingleside, TX
Rosharon, TX
San Antonio, TX
Yorktown, TX
Layton, UT
Culpeper, VA
Lynchburg, VA
Portsmouth, VA
Springfield, VA
Basin, WY
Source: Neville Ray (Twitter)