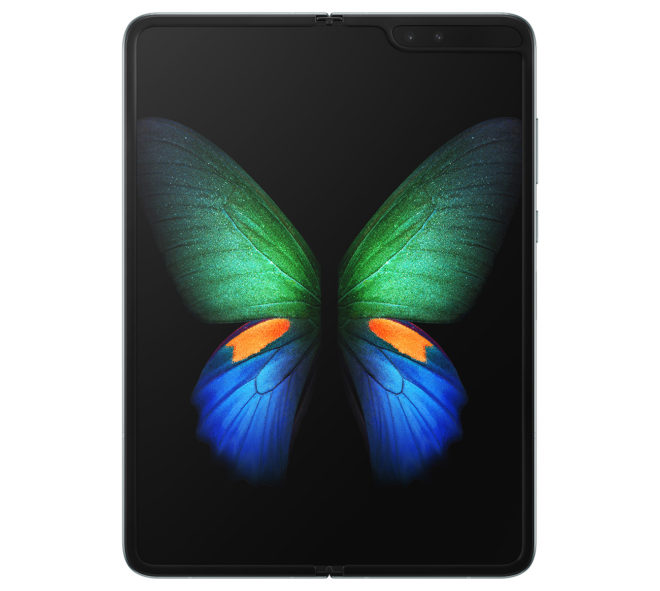 If you've been patiently waiting for the Samsung Galaxy Fold to launch following its delay earlier this year, your time has come.
The Samsung Galaxy Fold will launch in the U.S. on September 27. While T-Mobile won't be selling it directly, you will be able to buy an unlocked version at select Best Buy stores and select Samsung Experience Stores. An AT&T model will also be available at select AT&T stores as well as those Best Buy and Samsung Experience Stores.
Pricing for the Galaxy Fold is set at $1,980. Included with the Galaxy Fold is a pair of truly wireless Galaxy Buds earbuds and a custom aramid fiber case.
Customers who buy a Galaxy Fold will get Samsung's Galaxy Fold Premier Service, which gives you access to a "Fold Concierge" who will help walk you through the Galaxy Fold and its features, help you switch over your contacts and apps, and show you how to take care of your foldable phone. You'll also be able to contact a Fold Concierge for support at any hour of any day using a dedicated toll-free phone number.
The Galaxy Fold was originally supposed to launch in April, but some review units suffered from display issues. Samsung delayed the release and made design improvements to help protect the folding screen, like adding protection caps to the top and bottom of the hinge, reducing the space between the hinge and body, and adding more metal layers beneath the Infinity Flex Display for added protection.
It's disappointing that T-Mobile is no longer selling the Galaxy Fold because it eliminates one way for people interested in Samsung's foldable to buy one, but at least there's still the unlocked option. And while the Galaxy Fold isn't cheap, it is a well-specced device and is one of the first foldable smartphones to come to market, and that could be appealing to some folks. With its design improvements, free Galaxy Buds, and Fold Concierge support, are you thinking about buying a Galaxy Fold?
Source: Samsung