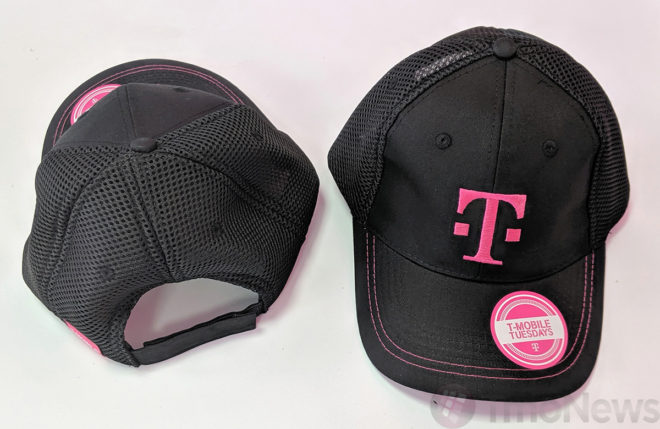 It looks like T-Mobile has another piece of branded gear coming soon for T-Mobile Tuesdays.
A photo shared with TmoNews shows a new T-Mobile Tuesdays hat. It's got a magenta "T" logo on the front, what looks to be a mesh back, and an adjustable strap.
The source who shared the photo didn't have an exact date for the release of this T-Mobile Tuesdays hat, but we've seen previously leaked pieces of T-Mo gear available within a week or two of our sharing them, and so it's possible that this hat will be available soon, too.
This isn't the first T-Mobile Tuesdays hat that we've seen T-Mo offer to customers, but this one does look a little different than the trucker hat that T-Mobile handed out to customers in 2017. So if you missed that gift or you just want another T-Mobile hat, stay tuned for the release of this new cap in the coming weeks.
Thanks, anonymous!