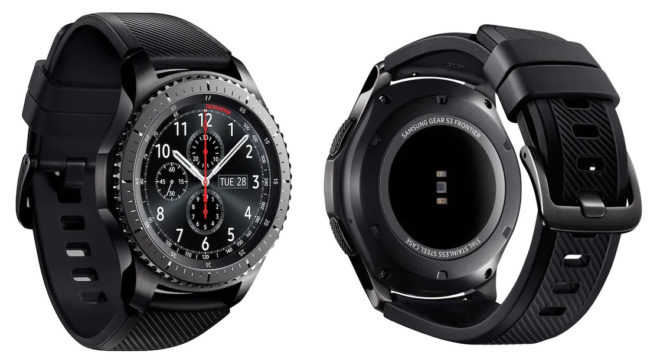 Heads up, Samsung Gear S3 Frontier owners, because there's a major update coming your way.
T-Mobile is now pushing a One UI update to its Gear S3 Frontier. This update is 113.61MB and bumps the smartwatch up to Tizen version 4.0.0.4 and One UI version 1.0.
The update to One UI includes updated motion and interface graphics for a refreshed look, improved Settings menus for easier discovery, and a battery optimization setting that'll let you manage background apps. Here's Samsung's full changelog for the update:
One UI for Watch
Check information on your watch at a quick glance. Updated graphics(motion, interface) delivers refreshed look.
Watch faces
You can now download new designs of watch faces.
Quick panel
Now supports additional pages to allow quick access to setting control.
Settings
Setting menus have been updated for easier discovery. Daily briefing setting has been added for watch to be smarter. Additionally, Sleeping mode can now be turned on/off. Watch can now be set to wake up by touching the screen.
Samsung Health
Daily Activity feature added which shows user's daily activity (Move, Workout, Hourly Activity).
Usability improved by continuous syncing in between paired smartphone and watch. Watch also begins to track workout quicker.
Battery optimization
Setting to manage background apps have been added.
This is a big update, and while it took a little time to make it to T-Mobile's Gear S3 (the update was announced in May), it's good to see Samsung's improved One UI finally hitting T-Mo customers' wrists. If you've got a T-Mobile Gear S3, you can check for this update by launching your Settings app and selecting "Gear info" followed by "Update Gear software" and then taping the check mark.
When your T-Mobile Gear S3 gets its update, be sure to let us know what you think of One UI!
Thanks, Tom!