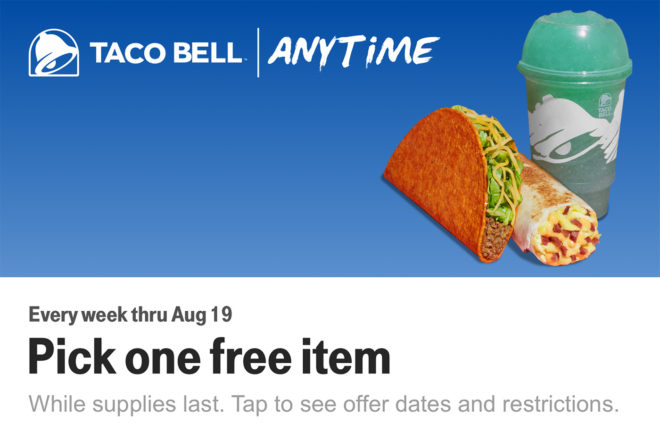 Did you grab your T-Mobile Tuesdays backpack yesterday? Now that that offer has come and gone, it's time to focus on what's coming next Tuesday.
On Tuesday, August 6, T-Mobile customers can get a free 8×10 collage photo print from Walgreens and 25 percent off one item from Tuesday Morning, a retailer with a name that happens to be pretty fitting for T-Mobile Tuesdays.
Also coming next week is $0.10 off per gallon of gas from Shell and a choice of one of three free items from Taco Bell: a Nacho Cheese Doritos Locos Taco, a Grilled Breakfast Burrito, and a Mountain Dew Baja Blast Freeze drink.
It doesn't appear that there will be a sweepstakes next week.
Source: T-Mobile Tuesdays