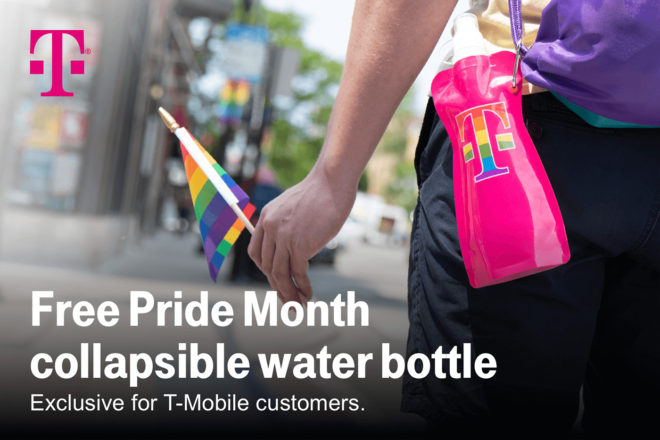 We told you earlier this week that T-Mobile would soon offer a free Pride collapsible water bottle through T-Mo Tuesdays, and now that giveaway has been confirmed.
On Tuesday, June 25th, T-Mobile customers can get a free Pride Month collapsible water bottle with a carabiner for attaching to a loop or bag. Also coming next month is a free one-night disc rental from Redbox and a Reebok deal that'll get you 40 percent off your purchase plus free shipping.
Rounding out next week's deals is a free Nacho Cheese Doritos Locos Taco from Taco Bell and a free medium latte from Dunkin'. T-Mobile says that the free Dunkin' latte offer runs through June 25th, so it sounds like next week will be the final time that this offer is available.
Next week's T-Mobile Tuesday contest prize will be a OnePlus 7 Pro. Twenty grand prize winners will get a OnePlus 7 Pro plus a $300 check for taxes or other expenses.
Source: T-Mobile Tuesdays