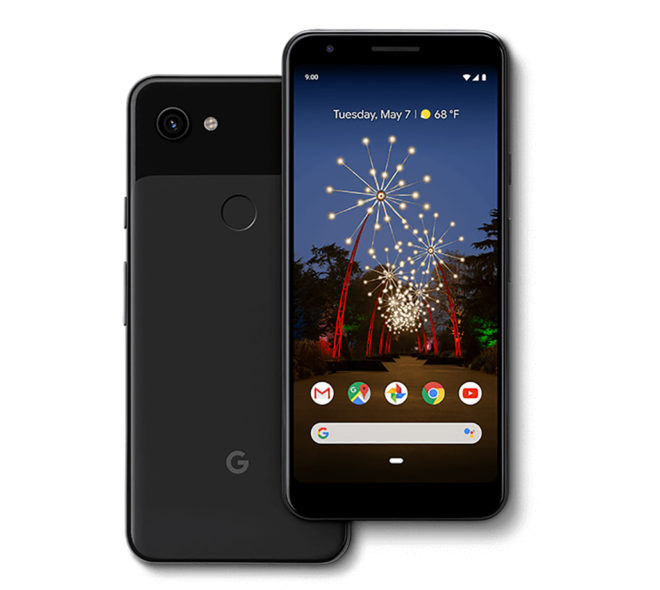 Right on schedule, Google's Pixel 3a, Pixel 3a XL, Pixel 3, and Pixel 3 XL have launched at T-Mobile.
T-Mo is selling the Pixel 3a and Pixel 3a XL in Just Black and Clearly White color options, while the Pixel 3a and Pixel 3a XL are available in Just Black. All four phones are equipped with 64GB of built-in storage.
Pricing for the Pixel 3a is set at $0 down and $16.67 per month for 24 months ($399.99 full retail price), while the larger Pixel 3a XL will set buyers back $0 down and $20 per month for 24 months ($479.99 FRP). The Pixel 3 is priced at $79.99 down and $30 per month for 24 months ($799.99 FRP) and the Pixel 3 XL is $179.99 down and $30 per month for 24 months ($899.99 FRP).
The Pixel phones will not be available through JUMP! On Demand at this time.
T-Mobile is offering up to $400 off any of the four new Pixels when you buy on EIP and trade-in an existing device. That means you could get the Pixel 3a for free if you've got a qualifying trade-in. One thing to keep in mind, though, is that the discount is doled out via monthly bill credits.
Here are the devices eligible for trade-in with this deal:
$400 trade-ins: iPhone 7 and 7 Plus, iPhone 8 and 8 Plus, Galaxy S8 series, Galaxy S9 series, Galaxy Note 8, LG V30/30+ and V40, LG G7 ThinQ, Google Pixel and Pixel XL, Google Pixel 2 and Pixel 2 XL, OnePlus 6T
$200 trade-ins: iPhone 6 and 6 Plus, iPhone 6s and 6s Plus, Galaxy S6 series, Galaxy S7 series, Galaxy Note 5, LG V20, LG G6, OnePlus 6
$100 trade-ins: iPhone 5, iPhone 5s, iPhone 5c, iPhone SE, Galaxy S4 series, Galaxy S5 series, Galaxy Note 4, LG G4 and G5, LG V10, OnePlus 5 and 5T
T-Mo says that this trade-in deal will be available for a limited time, but there's no announced end date right now.
For details on the Pixel 3a and Pixel 3a XL's specs, you can check out our post from earlier today. Now that Google's Pixel phones are officially available from T-Mobile and there's a deal on them, are you going to buy one? If you do, let us know which model you're picking!
Sources: T-Mobile Pixel 3a, Pixel 3a XL, Pixel 3, Pixel 3 XL