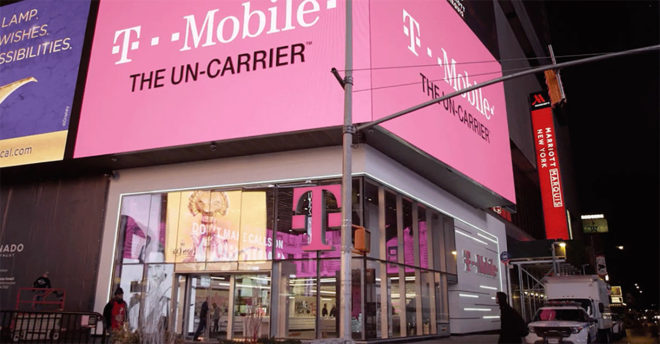 T-Mobile continues to combat robocalls today by rolling out cross-network robocalling protection for the first time.
T-Mobile and Comcast have teamed up to verify calls made between their networks. The feature is now live for T-Mobile customers and will launch to Comcast Xfinity Voice home phone customers later this year.
This feature uses the STIR and SHAKEN standards to verify that incoming calls are actually from who they say they are. STIR and SHAKEN digitally validate the handoff of calls to fight caller ID spoofing. This is when a scammer hijacks a phone number to match the area code and three-digit prefix of the person they're calling to make their call appear legitimate.
T-Mobile's implementation of STIR and SHAKEN is named Caller Verified, and T-Mo today revealed that it's now available on a total of 10 phones. They include the LG G8 ThinQ, Samsung Galaxy Note 8 and Note 9, Galaxy S8 and S8+, Galaxy S9 and S9+, Galaxy S10, Galaxy S10+, and Galaxy S10e. Caller Verified is coming soon to the Galaxy Fold and Galaxy A6.
If you have one of those devices and are running the latest software, you'll automatically see "Caller Verified" on your screen for verified calls from the T-Mobile network or Comcast Xfinity Voice home phone service.
Scammy robocalls are annoying at the very least, and they can end up hurting people. That's why it's nice to see STIR and SHAKEN getting better and working across networks, and hopefully soon we'll see the cross-network compatibility expand further.
UPDATE: T-Mobile tells Reuters that it's working to bring Caller Verified to phones from Apple and other device makers "in the near future."
Source: T-Mobile