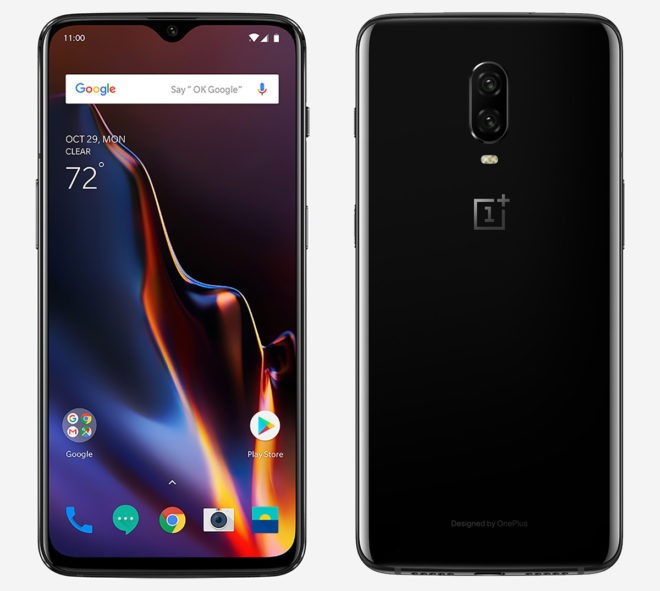 The OnePlus 6T is the first OnePlus phone to launch on a U.S. carrier, and thanks to that partnership with T-Mobile, the OP6T has enjoyed considerably stronger sales than its predecessor.
U.S. sales of the OnePlus 6T in the first 30 days were up 249 percent compared to the OnePlus 6. That's according to OnePlus CEO Pete Lau, who shared the news in an interview with PCMag. However, OnePlus hasn't disclosed precise U.S. sales numbers for either the OnePlus 6 or OnePlus 6T, so we don't know exactly how much units of either phone have been sold.
It's not exactly surprising to hear that the OnePlus 6T enjoyed stronger early sales than the OnePlus 6 in the U.S. Most consumers buy their phones through a carrier, and partnering with T-Mobile helped to put the OnePlus 6T into physical stores across the country and in front of consumers' faces. Not only does T-Mobile selling the OnePlus 6T mean consumers can easily buy a phone on T-Mo's Equipment Installment Plan, but it also means that lots of folks are getting exposed to OnePlus for the first time.
Lau went on to talk about the OnePlus 6T's lack of a headphone jack, saying that it was "a very painful decision" and pointing to the OP6T's battery being bigger compared to the OnePlus 6. He also said that OnePlus would like to make a smaller phone, but that battery size and battery life restricts them from doing so.
Finally, the OnePlus CEO touched on 5G. He said that with the first batch of 5G phones, there will need to be unique 5G phones for each carrier. He also explained that it's easier to build for frequency bands below 6GHz, but that they'll eventually solve for millimeter wave (mmWave), too. "The whole industry knows that it's easier to build for sub-6 than for millimeter wave. I also believe that next year we'll find a solution for millimeter wave."
For more from OnePlus CEO Pete Lau, including what features of 5G and Qualcomm's new Snapdragon 855 that he's excited about, hit the link below.
Source: PCMag