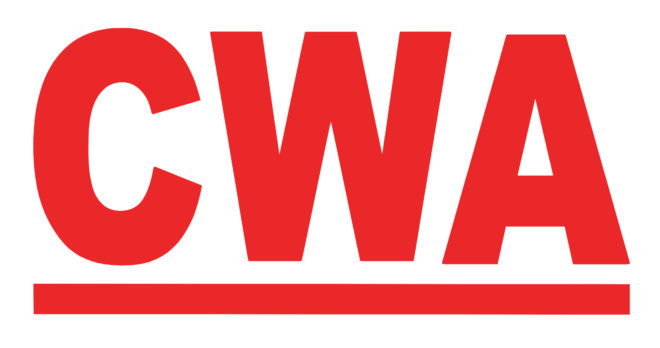 In the months following T-Mobile and Sprint's merger announcement, we've seen groups come out in favor of and opposed to the deal. Today another group in the latter camp has spoken out about the merger.
The Communication Workers of America (CWA) today said that it opposed the merger between T-Mobile and Sprint as it's currently set up. The CWA, a union that represents 700,000 workers, claims that the merger would result in more than 28,000 jobs being lost, a number that it says it came to by performing an analysts based on location data for all of the retail locations involved in the proposed merger.
According to the CWA, around 24,000 jobs would be eliminated because of overlapping retail store jobs on both the postpaid and prepaid sides of T-Mobile and Sprint. Another 4,500 jobs would be eliminated due to duplicated functions at T-Mobile and Sprint's headquarters.
The CWA went on to argue that the proposed merger "raises serious competitive concerns", saying that it would eliminate the competition that exists between T-Mo and Sprint. The two carriers have failed to prove that they'll be unable to compete by themselves, claims the CWA, as the union says that both companies are viable and working to improve their networks and roll out 5G. T-Mobile and Sprint "have made no showing that the merged firm would have either the incentive or ability to provide hallmark 5G services outside of densely-populated areas", the CWA says.
Finally, the CWA says that the proposed merger raises national security concerns related to the use of equipment from Huawei and ZTE. When SoftBank because a majority owner of Sprint in 2013, Sprint entered into an agreement to remove Huawei equipment from its network, but Sprint and Boost Mobile use Huawei equipment and sell ZTE devices today, argues the CWA.
T-Mobile CEO John Legere has talked about the effect that the T-Mo-Sprint merger would have on jobs, admitting that the combined company would likely eliminate 3,200 full-time jobs and 8,000 retail jobs. However, Legere claims that the combined company "will be job positive by day one" by creating 10,000 jobs in new businesses like home broadband.
Executives have also touched on the benefits that a T-Mobile-Sprint merger would have on a 5G deployment. Sprint's Marcelo Claure has said that without T-Mobile, Sprint's 5G network will be limited to dense urban areas. T-Mobile CTO Neville Ray claims that by combining spectrum resources with Sprint, the combined company will have "the breadth and depth to create the first nationwide 5G network".
If you'd like to read the CWA's full filing to the FCC, you can find it here.
Source: CWA