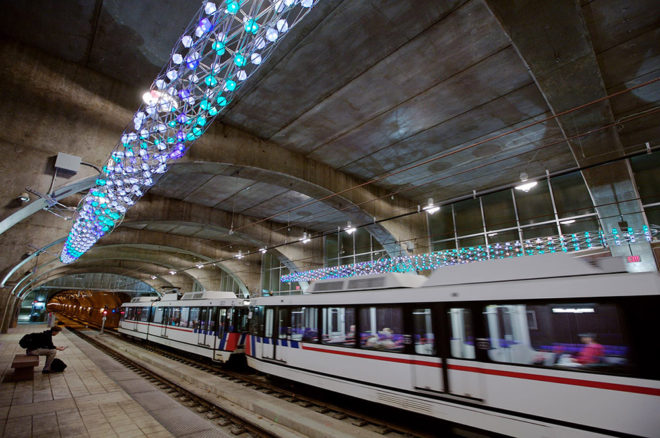 There's some exciting news this week for T-Mobile customers in St. Louis.
The Metropolitan St. Louis Transit Agency has teamed up with T-Mobile to install wireless equipment inside the metro tunnels. The components were installed at six MetroLink stations to boost cell signals in downtown St. Louis, the Central West End, and along the Blue Line by the University City-Big Bend and Skinker MetroLink stations.
The new antennas are up and running, giving T-Mobile and MetroPCS customers voice and 4G LTE data service while in the MetroLink system.
Here's what Jennifer Silveira, SVP of engineering and technology for T-Mobile's central region, had to say about this rollout:
"When you're riding MetroLink, you shouldn't have to plan your calls, texts or emails around the tunnels. You want your phone to work when you need it. Not only are T-Mobile and MetroPCS customers the first to have service in the tunnels, it's blazing fast, too. Go ahead and stream your music or watch Cardinals' highlights in HD on your way to the park."
It can be annoying when you're walking outside on a call, listening to music, or browsing the web and then you lose your signal just because you need to go into a tunnel to ride the subway. We've seen some cities install wireless equipment in their tunnels to combat this issue and help riders stay connected while they're riding public transportation, and it's great to see a solution go live in St. Louis, too.
Source: RCRWireless