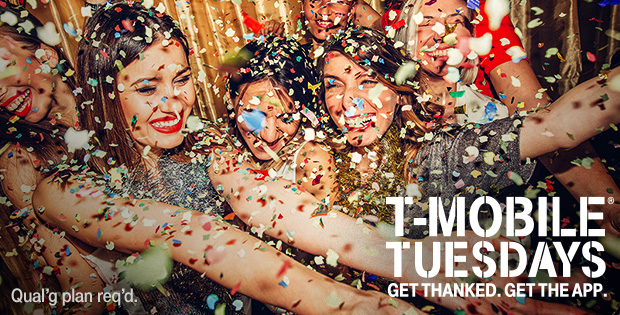 T-Mobile's got another special T-Mo-branded goodie coming for next week's T-Mobile Tuesday.
For the May 8 edition of T-Mobile Tuesdays, T-Mobile customers can score a free T-Mobile pet bow site. The tie is a magenta color, of course, and has a bunch of T-Mobile logos on it.
Also coming in the next edition of T-Mobile Tuesdays is a free month of Dog.TV, a TV channel that's touted as an "audio-visual therapy tool for dogs who suffer from loneliness, boredom, separation anxiety, or depression". T-Mo customers can also get a $3 Starbucks egift, $4 off any Revlon cosmetics at Walgreens, and a $50 Amazon.com gift card per night from HotelStorm.
T-Mobile's prize rules still list the info for this week's grand prize, which is free movie tickets for a year. You can play the game for your chance to win right now.
Source: T-Mobile Tuesdays