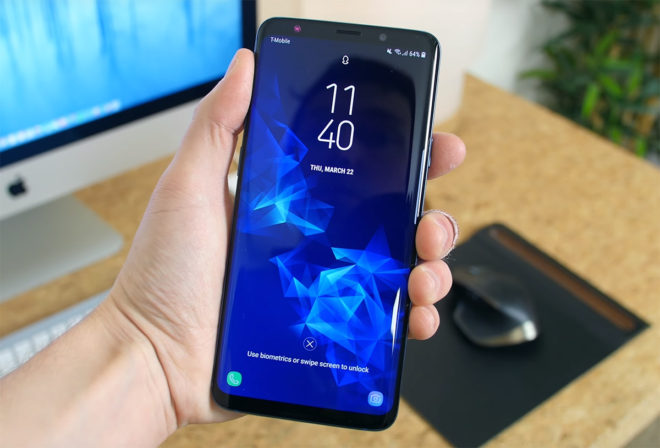 After launching last month with 64GB of built-in storage, the Samsung Galaxy S9 and Galaxy S9+ will soon get new models with even more storage.
Samsung will release new versions of the Galaxy S9 and S9+ with 128GB and 256GB of built-in storage. These models will be available exclusively from Samsung.com, with pre-orders opening May 1st and the launch scheduled for May 18th.
Here's what you can expect to pay for these more capacious Samsung smartphones:
Samsung Galaxy S9 128GB: $769.99
Samsung Galaxy S9 256GB: $819.99
Samsung Galaxy S9+ 128GB: $889.99
Samsung Galaxy S9+ 256GB: $939.99
Do note that starting May 18th, pricing for the 256GB Galaxy S9 will increase to $839.99 while the price of the 256GB Galaxy S9+ will grow to $959.99.
All four versions will be available in Lilac Purple, Coral Blue, and Midnight Black.
Customers who purchase any Galaxy S9 or Galaxy S9+ from Samsung.com between May 1 and May 17 can get either a free pair of Gear IconX (2018) wireless earbuds or the chance to buy a Gear S3 Frontier smartwatch for $99.
The 64GB versions of the Galaxy S9 and S9+ that launched last month both have microSD card slots, letting owners add more storage if they want it. Some current S9 and S9+ owners will likely be bummed because they didn't have the chance to buy a 128GB or 256GB version at launch, but for anyone that hasn't yet jumped on an S9 or S9+, these new models offer the opportunity to get even more storage on your smartphone with the combination of additional built-in storage and a microSD slot.
Are you going to buy one of these Galaxy S9 or S9+ models with added storage?
Source: Samsung