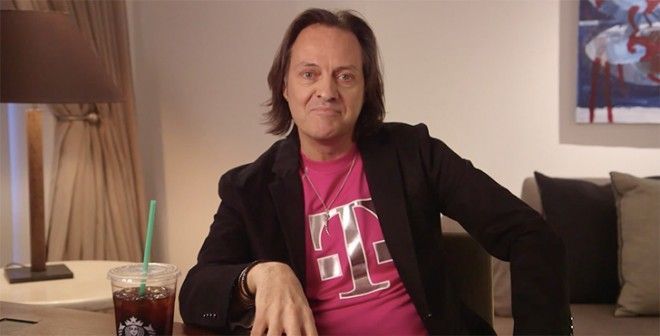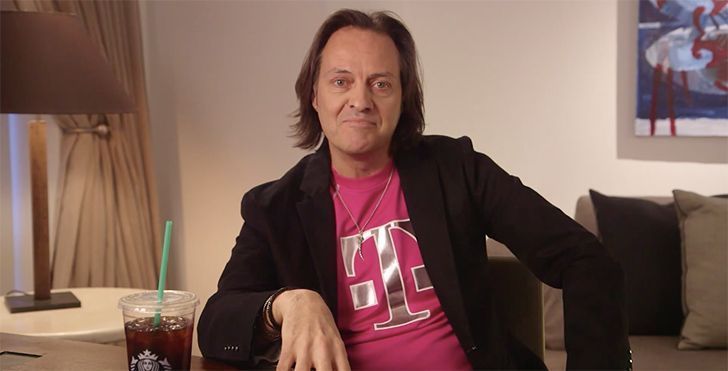 After giving us a preview of its Q4 2017 results last month, T-Mobile this morning spilled all of the details of its most recent quarter.
As a reminder, T-Mobile added 1.9 million new customers in Q4 2017, which makes that the 19th straight quarter that T-Mo added more than 1 million new subscribers. T-Mobile added 5.7 million new customers during all of 2017.
Meanwhile, postpaid branded churn fell 10 basis points year-over-year to finish at 1.18 percent and branded prepaid churn finished at 4.00 percent, up 6 basis points year-over-year.
T-Mobile's total customer count at the end of 2017 was 72.6 million.
Here's what T-Mobile CEO John Legere had to say about these Q4 2017 results:
"Wow – what a way to cap off 2017! Record financial results across the board and over 5 million customers added for the fourth year in a row. We made incredible progress in 2017 building out our network and retail footprint to set ourselves up for future growth. Our business is clearly firing on all cylinders and our strong guidance for 2018 shows that we have no plans of letting up!"
T-Mobile today also gave us an update on its network. T-Mo's 4G LTE network covered 322 million people at the end of 2017, and it's estimated that that number will reach 325 million by the end of 2018. T-Mobile also reiterated that more than 12 new smartphones will launch in 2018 with support for its new 600MHz LTE coverage.
When it comes to 5G, T-Mobile CTO Neville Ray said that T-Mo will launch 5G coverage in the first half of 2019 when 5G-capable smartphones hit the market. T-Mobile's 5G network will utilize both 600MHz spectrum and mmWave spectrum.
T-Mobile did well for itself on the financial side of things, too. Total service revenues grew 7.1 percent year-over-year to finish at $7.8 billion in Q4 2017, while total revenues grew 5.1 percent year-over-year to finish at $10.8 billion for the quarter. T-Mobile says that Q4 2017 was its best ever when it comes to revenue.
Net income grew YoY, too, to finish at $2.7 billion, which T-Mobile attributes to factors like the Tax Cuts Jobs Act and after-tax spectrum gains.
Looking ahead, T-Mo estimates that postpaid net customer additions for 2018 will be between 2 and 3 million.
T-Mobile is currently holding a conference call to discuss its Q4 2017 and full year results. I'm listening in an will be sure to report back with any interesting details that John Legere and Co. have to share.
Source: T-Mobile